ID theft emerges as crime of the century
FTC receives 1,000 complaints daily, as draft bill emerges
Speaking on the release of the Federal Trade Commission's 2014 report regarding consumer complaints, Commissioner Terrell McSweeny stressed that identity theft continues to be of most concern.
"Today's report highlights something I think we have all known for a long time—identity theft is the crime of the 21st Century," McSweeny said. "As with every other year this century, identity theft is once again the No. 1 reported consumer complaint received by the FTC. In 2014, we received over 332,000 complaints—almost 1,000 a day."
Multiple trends add up to major problem
The report was compiled by FTC's Consumer Sentinel Network. In 2014, identity theft was the No. 1 complaint category, with 13% of the overall complaints. This was followed by debt collection (11%), impostor scams (11%), and telephone and mobile services issues (7%).
Within the identity theft category, government documents/benefits fraud (39%) was the most commonly reported form of ID theft, followed by credit card fraud (17%), phone or utilities fraud (13%), and bank fraud (8%).
Thirty-two percent of identity theft complainants reported they contacted law enforcement. Of those victims, 88% indicated a report was taken.
Regarding the rise in government document/benefits fraud McSweeny, in an address at FTC's Identity Theft Resource Center, said that in 2003, that category accounted for less than 10% of total complaints. She noted that earlier this year FTC sponsored a consumer education week entirely on tax identity theft and IRS imposter scams to raise awareness among consumers and the media.
Download Consumer Sentinel Network Data Book
Consumers worried about data security
McSweeny also cited the results of a Gallup Poll last October that shows that being a victim of identity theft is a concern across ages, races, education levels, and geographic areas.
"Americans were more concerned about ID theft than violent crime, natural disasters, or terrorism," she said. "Sixty-nine percent of Americans said they were very concerned about the safety of their credit cards, and 62% had similar worries about their smart phones and computers."
In response to the threat, McSweeny said the government is taking a number of steps, including the president's "Buy Secure" executive order, issued earlier this year. Part of that includes redesigning the identitytheft.gov website, that will provide more resources for consumers, make it easier to report identity theft, and repair the damage it caused. That improved site is due to be unveiled later in the spring.
McSweeny expressed the hope that pending legislation taking shape in Congress eventually will bolster FTC's ability to fight ID theft.
"We have taken on 21st Century scammers with a 100-year-old playbook and had success doing so. But in a world where crime is increasingly technological we need new authorities to better protect consumers in the digital and networked marketplace," McSweeny said.
Read FTC Commissioner McSweeny's remarks in full
Read opening statement of Rep. Michael Burgess (R.-Texas) at hearings on legislation referred to in McSweeny's speech
Announcement of the draft legislation, "Data Security And Breach Notification Act"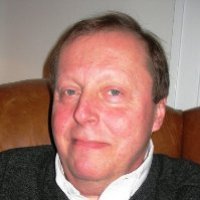 Latest from John Ginovsky
back to top