Can free virtual filing cabinets boost loyalty?
Startup urges offering paperless bill storage at online banking site
As banks seek ways to differentiate their online banking sites and to increase customer loyalty, paperless archival storage and simplified password access to the stored documents offers promise.
One startup company—backed by two well-established industry heavyweights—hopes to address these two as-yet-unaddressed but growing consumer needs: paperless, long-term archival of bills and statements, and reduction of the need to remember multiple passwords.
"Consumers want the ability to engage with brands on their own terms," says Chuck Cordray, CEO of Inlet. The company is a joint venture launched last year by Pitney Bowes and Broadridge Financial Solutions.
"While digital document delivery gives consumers more convenient options, it also presents a challenge," says Cordray, "as most consumers have trouble remembering multiple passwords and managing separate accounts for each of their providers. Companies need to help consumers by enabling one single access point to their most important bills, statements, and documents."
In an interview with Banking Exchange, Cordray expands upon these phenomena, and how banks can provide better service to customers while enhancing their loyalty.
Why become "storage central"?
Cordray says that various research has shown that many consumers have already gone paperless (20%), and many more would like to go paperless (60%), but find it hard to do in the current environment.
The reason: Major billers—cell phone companies, credit card providers, utilities—have different archival retention policies. Holding periods can range from six to 18 months' worth of bill or statement pdfs immediately available to the consumer.
"From a consumer's perspective, when they need documents for seven years for tax purposes, it simply isn't enough," says Cordray.
Second, other research shows that many consumers suffer from what Inlet calls "password fatigue"—the necessity to establish and remember multiple log-in credentials for multiple sites. Half of those polled in a recent survey reported having four or more passwords, and a quarter reported having seven or more.
Which is where banks can come in.
"Our research shows that 80% of consumers trust their banks more than any other provider to protect personal information. They would prefer to have all their bills and statements archived with their financial institution," says Cordray.
With the service that Inlet provides, consumers would simply log on to their online banking site and go to a section in which their archived documents reside, available for more than seven years, for free. They only have to remember their banking log-in credentials.
"Consumers would see it as a new and improved online banking experience, behind the secure wall of the bank site," Cordray says.
Advantages of running the platform
The bank providing this service would have two potential benefits—customers would automatically go to the bank site to check their utility bill, for example, and they'd visit the bank site more often.
The fact that such sensitive documents would already be available to the consumer through the bank's site could offer convenience should the consumer seek further bank products, such as mortgages, school loans, or the like, Cordray says.
Looking forward, Cordray says iPay Solutions from ProfitStars, a division of Jack Henry and Associates, Inc. will roll out the Inlet platform to their financial institution clients starting later this year.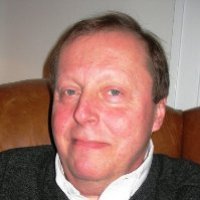 Latest from John Ginovsky
back to top