How BSA reporting helps fight terrorism
FinCEN chief details AML strategy against ISIL
Bank's suspicious activity reports and currency transaction reports play a significant role in Treasury's antiterrorist money laundering efforts.
"Thanks to the reports filed by financial institutions, [the Financial Crimes Enforcement Network] has a wealth of data that we are able to analyze and disseminate in the form of financial intelligence to our Treasury colleagues, and to law enforcement and intelligence community partners," said Jennifer Shasky Calvery, FinCEN director.
She spoke at a recent seminar of the Institute of International Bankers.
How bank data helps
"The information you provide allows us to connect the dots between seemingly unrelated individuals and entities. These capabilities are critical in supporting the U.S. government's efforts to disrupt ISIL sources of revenue, to restrict their access to the international financial system, and to impose sanctions on ISIL facilitators," Shasky Calvery said. (ISIL stands for Islamic State in Iraq and the Levant, and is also known as ISIS or the Islamic State.)
She reported that FinCEN processes about 50,000 new filings daily. Using automated business rules that search for key terms, entities, or typologies, the network generates more than 800 matches each month for further review and exploitation. Furthermore, in 2014, the FBI said that 18% of its international terrorism cases had connections with Bank Secrecy Act filings.
"Please know that your information is neither going into a black hole, nor being stove piped in just one of a few agencies as has often been the perception," Shasky Calvery said. "The reality is quite the opposite."
In one example from the FinCEN website, BSA information was instrumental in identifying various accounts, wires, deposits, and patterns of activity associated with uncovering an unlicensed money-transmitting business that violated Office of Foreign Asset Control sanctions in regard to a designated country. The individual involved was convicted of operating a hawala value-transfer system from the U.S. to a sanctioned country.
Broad federal anti-ISIL strategies
Shasky Calvery, while not providing further details about such activity, outlined the Treasury's overall strategy to degrade the ability of ISIL and other terrorist groups, such as al Qaida, to conduct international financial transactions.
First, she said, the government wants to disrupt ISIL's revenue streams. Second, it seeks to limit what ISIL can do with the funds it collects by restricting access to the international financial system. Finally, it imposes sanctions on ISIL's leadership and financial facilitators to disrupt their ability to operate.
"Since ISIL became a prominent international threat, financial institutions have greatly assisted our efforts by reviewing their records for possible terror finance-related activity and focusing their reporting," said the FinCEN director. "There is great illicit finance expertise throughout industry that is being brought to bear on this issue and it is revealed in the quality of the reporting. FinCEN and our partners have found that this data is vitally important as we identify specific actors and networks or financial institutions that may facilitate terrorist activities."
On one side note, Shasky Calvery did have a request for financial institution reporters: "Our analysts asked me to request the inclusion of IP addresses in your reporting, whenever possible. We still see them in only a small percentage of the reporting, but find the information extremely actionable."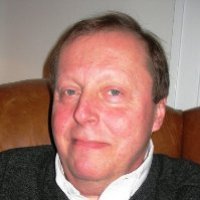 Latest from John Ginovsky
back to top