Android debuts tap-and-go payments
Google seeks to close the gap with Apple Pay
Last week Android unveiled its latest version of mobile payments capabilities with a functionality called "Android Pay."
The new service differs greatly from its previous payments app, Google Wallet. For one thing, it's not an app at all. Once it's installed on a device, the user simply unlocks the phone as usual, places it near a merchant's contactless terminal, and automatically finalizes the transaction along with a payment confirmation. Security is provided through what Android calls "industry standard security tokenization."
The new feature was shown for the first time at the Google I/O conference in San Francisco.
Android Pay also will be capable of facilitating online purchases. The user clicks on a program labeled "Buy with Android Pay" and then follows the prompts.
Android Pay will accept credit and debit cards. Right now, it's aligned with Visa, MasterCard, American Express, Discover, Bank of America, Capital One, Chase, Citi, PNC, Regions, U.S. Bank, USAA, and Navy Federal Credit Union.
No word on exactly when Android Pay will be available through Google Play, other than what the company's blog says: "Soon."
What pundits are saying about Android Pay
So far, reaction from observers who saw the demonstration in San Francisco has been positive. Some comments:
• "I just used Android Pay here at Google I/O, and I can say this: If it's as easy to use in real life, then I suspect mobile payments are about to be a lot more ubiquitous."—Nicole Lee, in Engadget, "With Android Pay, Google Gets Mobile Payments Right"
• "Google introduced Android Pay, a successor to Google Wallet that, when it launches this summer, will come close to matching Apple Pay for making payments via smartphones easy in stores and inside apps."—Robert Hof, in Forbes, in "With Android Pay, Google Closes Gap With Apple In Mobile Payments"
• "Another intriguing feature that Google showed off during I/O was an experimental payments app called Hands Free, which allows users to make transactions without touching their phone or a [point of sale] terminal. The app is still in a very early phase … but if successful, it could signal how Google plans to differentiate its payments platform from Apple and other companies."—Karissa Bell, in Mashable, "Everything You Need To Know About Android Pay"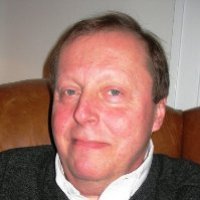 Latest from John Ginovsky
back to top