NACHA approves same-day ACH
Shift to be phased in beginning September 2016
The voting membership of NACHA—The Electronic Payments Association approved a same-day ACH rule that claims to offer "a ubiquitous same-day capability for virtually any ACH transaction."
The rule had been in the works for some time. Earlier, Aite Group Linda Coven, senior analyst, commented on the amended rule proposal: "The implementation schedule is fairly aggressive, and banks and their vendors will need to work together to define their approaches to these changes, and quickly."
Still, according to Coven, "same Day ACH is clearly on the way."
Same-day ACH implementation
The plan will be implemented in three phases, beginning Sept. 23, 2016.
• In phase one, ACH credit transactions will be eligible for same-day processing, supporting use cases such as hourly payroll, person-to-person payments, and same-day bill pay.
• In phase two, same-day ACH debits will be added, allowing for a wide variety of consumer bill payment use cases like utility, mortgage, loan, and credit card payments.
• Phase three introduces faster ACH credit funds availability requirements for receiving depository financial institutions.
The proposal incorporated three amendments as it was being considered. First, the morning same-day window was modified to allow for more time to process transactions, with settlement occurring at 1 p.m. Eastern Time, and would occur in phase one instead of phase three, as originally proposed. The rule creates an option for an additional method for originating depository financial institutions to use, at their discretion, with their originators to determine intent for same-day settlement. Finally, there was an adjustment to the methodology for calculating the Same Day Entry fee to exclude opportunity costs from its calculation.
From other fronts on ACH…
Shortly after NACHA's announcement, the Federal Reserve issued a request for comment on a proposal to include the same-day ACH operating rules into its Operating Circular 4, which governs Reserve Banks' ACH service. Comments are due July 2.
In a formal comment, Dave Fortney, executive vice-president for product development and management at The Clearing House, said: "Approval of NACHA's same-day ACH ballot demonstrates the industry's commitment to making progress and supporting innovations in faster payments … Adoption of same-day ACH settlements will both complement and build momentum for TCH's real-time payment system initiative."
The Clearing House announced in October it has begun designing and developing a secure, real-time payment system to better meet consumers' and businesses' needs. That system is intended to allow users to send and receive immediate payments directly from their accounts at financial institutions.
"Same-day ACH serves as an immediate action the industry has undertaken to modernize the payments system and creates a building block for a variety of products and services," says Janet Estep, president and CEO of NACHA.
However, not all observers are impressed by NACHA's actions.
Bob Meara, analyst at Celent, comments in his blog that he thinks that by March 2018, when the network is currently expected to be fully operational, "I predict there will be industrywide consensus on the inadequacy of the measure."
Later he says, "If demand is for real-time payments, this initiative will be found sadly lacking. It's like installing more pay phones as a way to compete with mobile devices."
Sources used for this story include:
NACHA Membership Approves Same Day ACH
Same-Day ACH: Is Anyone Excited?
The Clearing House Reiterates Support for NACHA Same Day ACH Settlement
The Federal Reserve Board Announcement Regarding Same-Day Settlements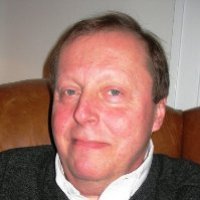 Latest from John Ginovsky
back to top