Divided FCC issues robocalls guidance
Bank fraud alerts exempted
A divided Federal Communications Commission nevertheless adopted a proposal to protect consumers against unwanted robocalls and spam texts. In a package of declaratory rulings, the commission affirmed consumers' rights to control the communications they receive.
As part of this package, the commission also made clear that telephone companies face no legal barriers to allowing consumers to choose to use robocall-blocking technology.
The ruling does allow what the commission termed "very limited and specific exemptions for urgent circumstances." These include free calls or texts to alert consumers about possible fraud on their bank accounts or remind them of important medication refills, among other financial alerts or healthcare messages.
These are allowed without prior consent, the commission said, but other types of automated financial or healthcare calls, such as marketing or debt collection calls, are not allowed. Also, consumers have the right to opt out from these permitted calls and texts at any time.
ABA President and CEO Frank Keating, in a statement, applauded this provision: "Exempting data breach and fraud alerts from outdated regulatory restrictions on calls and texts to mobile devices is critical to effective fraud prevention. Text messages and calls to mobile phones can reach people wherever they are, enabling customers and financial institutions to react promptly to stop fraudulent transactions and respond to data security breaches."
However, Richard Hunt, president and CEO of the Consumer Bankers Association (CBA), issued the following statement:
"CBA member banks are committed to the spirit of the TCPA [Telephone Consumer Protection Act] and go to great lengths to comply, but they are still facing stifling lawsuits. We are disappointed with today's FCC vote and are concerned about the inevitable chilling of beneficial consumer communications. Class Action attorneys appear to be today's winners at the expense of consumers and well-meaning American businesses."
The rulings were informed by thousands of consumer complaints about robocalls that the FCC receives each month, the commission said. Complaints related to unwanted calls are the largest category of complaints the commission receives, numbering more than 215,000 in 2014.
Decision results from multiple cases
The action addresses almost two dozen petitions and other requests that sought clarity on how the commission interprets the Telephone Consumer Protection Act, closing loopholes and strengthening consumer protections already on the books. The TCPA requires prior express consent for nonemergency autodialed, prerecorded, or artificial voice calls to wireless phone numbers, as well as for prerecorded telemarketing calls to residential wireline numbers.
The rulings provide clarity for consumers and businesses, according to the commission. Highlights for consumers who use either landline or wireless phones include:
• Service providers can offer robocall-blocking technologies to consumers and implement market-based solutions that consumers can use to stop unwanted robocalls.
• Consumers have the right to revoke their consent to receive robocalls and robotexts in any reasonable way at any time.
• If a phone number has been reassigned, companies must stop calling the number after one call.
• A consumer whose name is in the contacts list of an acquaintance's phone does not consent to receive robocalls from third-party applications downloaded by the acquaintance.
• "Autodialer" is defined in the TCPA as any technology with the capacity to dial random or sequential numbers. This definition ensures that robocallers cannot skirt consumer consent requirements through changes in calling technology design or by calling from a list of numbers.
• The commission reaffirmed that consumers are entitled to the same consent-based protections for texts as they are for voice calls to wireless numbers.
• Equipment used to send internet-to-phone text messages is an autodialer, so the caller must have consumer consent before calling.
Do Not Call Registry unaffected
The commission's actions make no changes to the Do-Not-Call Registry, it noted in a statement, which restricts unwanted telemarketing calls. The statement said that they are intended to build on the Registry's effectiveness by closing loopholes and ensuring that consumers are fully protected from unwanted calls, including those not covered by the Registry.
Chairman Tom Wheeler and Commissioner Mignon Clyburn voted for the proposal. Commissioners Jessica Rosenworcel and Michael O'Rielly voted for parts of it and dissented from parts of it. Commissioner Ajit Pai dissented entirely.
In a statement Pai claimed the ruling opens the door for litigants to sue for damages stemming from many innocent cases and circumstances. "What does that mean in the real world? It means we're taking our focus off of telemarketing fraud and sweeping legitimate phone calls within the TCPA," he said.
Rosenworcel, in her statement, specifically objected to the exemption given to bank and healthcare alerts: "The Telephone Consumer Protection Act is straightforward: it requires a company to get a consumer's prior express consent before making robocalls to their number. But today we do away with this requirement for big banks, healthcare providers, and pharmaceutical companies. They get a loophole. The order couches this exemption in high-minded rhetoric about informing consumers about upcoming healthcare appointments and threats to their credit. But despite this rhetoric, the result is obvious—consumers can expect to receive more robocalls from healthcare providers and banking institutions."
O'Rielly, while technically both supporting and dissenting from this order, showed in his statement that he strenuously disagreed with most of it. Notably, he said he believes the few exemptions granted—alerts for bank fraud and health care issues—do not go far enough: "I support the relief to the extent it is provided but would have gone further. Everyone will soon know that even the relief granted is limited and potentially unworkable."
Read more, as well as the full text of each commissioner's statement.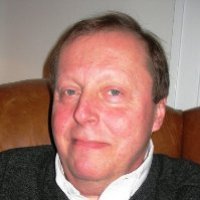 Latest from John Ginovsky
back to top