The case for video banking
Video tellers—aka "ITMs"—few in number overall, but well liked by customers of two banks
Move over automated teller machines, here come interactive teller machines—or as they're variously known, virtual tellers, video tellers, personal tellers, or simply ITMs.
These machines, which essentially are souped-up ATMs with cameras and microphones that link the walk-up or drive-up customer with a live person located in a central office somewhere, have proven to be well worth the effort—albeit for the very few banks that have embraced them.
Advocates point to their ability to extend full-service banking hours, make staffing more efficient, and make things more convenient for customers. Doubters ask why a customer would choose a virtual teller who is located miles away when they've made the effort to come into the branch.
Research by Celent published late last year indicates that barely 2% of banks have them in operation or have definite plans for them, while about 37% are considering adopting them.
"The whole idea of video in the branch remains a polarizing topic for banks," says Robert Meara, analyst for Celent, in an interview with Banking Exchange.
Meara notes, however, that for the financial institutions that using video tellers, "it's pretty much a no-brainer to deliver substantially the same functionality as an in-person teller via video, at a substantially reduced staffing cost, if you have a decent number of branches and can realize the efficiency of centrally managing and deploying those resources."
This observation resonates with two bankers whose institutions have had experience with ITMs: PCSB (formerly known as Paige County State Bank), of Clarinda, Iowa, and Salin Bank, Indianapolis, Ind.
Banking on customer's terms
PCSB installed its first ITMs in 2013, and now has 14 in service at six branches.
"We were looking to improve our facilities and help the customers in our market footprint have a better banking experience," says James Johnson, CEO and president.
The bank realized that its customers would benefit from the ability to do full-service banking on their terms, rather than the bank's restricted hours. With the ITMs, PCSB operates from 7 a.m. to 7 p.m., weekdays, and 8 a.m. to 1 p.m. on Saturdays—the only bank in Southwest Iowa to offer such hours.
Johnson says that, most days from 5 p.m. to 7 p.m., only two tellers are needed to handle the transactions from all six locations.
As for the argument that customers who come to the bank in person expect to deal with live tellers, Johnson says the bank remains fully capable of doing that. Even with the walk-up customers, for those who want to do simple transactions and the live teller is busy, "They will jump over and use the ITM as an overflow, most without hesitation," says Johnson.
However, he says, there's a distinction between a walk-up customer and a drive-up customer. Having an ITM in the drive-up lane is really no different than a pneumatic tube system, he points out. A drive-up teller is remote. Now, the clunky pneumatic tubes have been ripped out, replaced by ITMs with check scanning capability. "It's the same concept. It's a digital tube," he says.
Strong favorable response
Indiana's Salin Bank has installed 28 ITMs since December 2012 through its network of branches in ten Indiana counties, and has eight more waiting to be installed.
"We saw this as a way…to provide extended hours with a technology that enables the customer to transact their business in a face-to-face, personal environment," says Robin Walker, executive vice-president.
In 2014 the bank conducted a survey of customers in the four markets in which ITMs had been deployed for at least a year. Result: 96% expressed a favorable response.
In making a business case, Walker admits that the investment in machines, maintenance, bandwidth, and associated branch redesign is "significant." Still, that is more than offset by staffing efficiency. "I can run on a Saturday afternoon at 15-16 locations with only two people. There's no way I could do that if I had each of the branches' doors open."
Both Walker and Johnson point out that as customers use the machines for routine transactions, the live staff members are freed up to engage in more meaningful sales and service conversations.
Note this…
One thing both banks would do differently is to be more aggressive in transitioning. "We tiptoed in," Walker admits, and that caused some customer confusion at first.
Says Johnson: "The lesson we learned is, sometimes it's good to take a leap of faith and go with it, because it can pay off."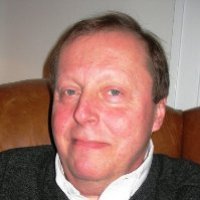 Latest from John Ginovsky
back to top