Horsing around with a second brand
Redneck Bank bucks tradition in an aim to make banking "funner"
Would an extraordinary name help build a national brand online, at a lower cost? Yes—once people realized Redneck Bank was the real deal
A humorous name, a loose grasp on grammar, and a fun take on banking—complete with laughing horse mascot—aren't the pillars of a successful bank that first spring to mind. But they've worked for online-only Redneck Bank.
All America Bank launched Redneck Bank in 2008 when it was looking for a way to increase deposits. Opening accounts online seemed like a good solution.
All America Bank chose to create a different name and brand to give the online bank a national presence. "We felt that if we changed the face of our bank using internet marketing, we could project a fun, upbeat internet bank that was much different than our traditional hometown community bank," says Wade Huckabay, president of Redneck Bank and $344 million-assets All America Bank in Oklahoma City, Okla.
The bank settled on using the name Redneck Bank with a humorous platform. "Our goal was to differentiate ourselves from other traditional, stuffy banks that were trying to be all things to all people," says Huckabay. "We made a conscious decision to target customers that had a sense of humor."
With Redneck Bank's horse mascot, its "where bankin's funner!" tag line, and its three checking account options featuring competitive interest rates, the bank certainly stands out from the crowd. But such an unconventional platform also creates challenges.
"In the beginning, one of our biggest concerns was that potential customers might not believe that we are a real bank," says Huckabay. "As a matter of fact, Visa declined our first debit card design because they did not believe that we were a real bank."
Potential customers called FDIC, the state banking department, and All America Bank to verify that Redneck Bank was indeed the real deal. Over time, people realized this unique platform wasn't a stunt, but on the level.
"We felt like there was a lot of risk having something like RedneckBank.com because we didn't know if it would discredit us," says Huckabay. "But doing business on the internet has a different risk profile than changing the sign in front of your building."
It might be expected that a big marketing campaign would accompany the launch of this new venture, but aside from a lone billboard, Redneck Bank spoke for itself. "We felt that we needed an extraordinary name in order to lower the cost of building a national brand on the internet," says Huckabay.
That vision paid off as Redneck Bank had 1.2 million visitors a month within five months, along with thousands of accounts for customers in all 50 states. All America Bank found it was ill-equipped to handle the volume of calls it was receiving.
"It was right then that chills went up our spines," says Huckabay. "We didn't understand the power of the internet. We knew it was powerful, but we didn't fully understand that."
The bank sprang into action, and in less than two months, it had built a call center staffed with employees from the three banks owned by All America Bank. It also updated its software so key account information was entered automatically, rather than manually, into its core system.
One thing the bank couldn't upgrade as readily was its capital. It was forced to stop accepting new accounts on RedneckBank.com when it could no longer support more deposits.
Since recently merging its three commonly owned banks to include just All America Bank and its online division Redneck Bank, the bank has increased its capital from $10 million to $40 million.
"We have plenty of room to grow now," says Huckabay. "The success caught us flat-footed and by surprise in the beginning, but if we had that happen again, it would be a nonevent."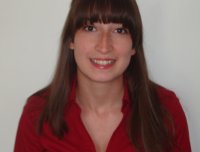 Latest from Ashley Bray
back to top