Samsung Pay enters crowded arena
Mag stripe readability makes it stand out—for now
Samsung Pay debuted in the U.S. late last month, adding to a crowded field of mobile payment devices already populated by Apple Pay, Android Pay, and Google Wallet.
The initial reaction has been a mix of enthusiasm as well as speculation about how effectively Samsung Pay will be able to compete with these other providers, which have head starts in the field. In Apple Pay's case, that's been over a year.
"With Samsung entering mobile payments, the market is clearly heating up," said Jonathan Magder, an executive for Accenture Strategy, in an emailed response to Banking Exchange. "We see multiple players jockeying for competitive advantage, more phone manufacturers jumping into the market, and retailers installing chip-and-pin terminals that accept contactless payments from phones."
"The stakes are high, but with the industry quickly becoming crowded, we expect to see a shake-out. Not everyone will survive."
Four big banks, but not Verizon
Samsung, not surprisingly, expresses the most optimism about its new product. It first came out of beta in South Korea in late August. In its first month of availability there, Samsung says, users have spent more than $30 million using the service through more than 1.5 million transactions.
On the other hand, various analysts have pointed out that the service only works on its newer devices—Galaxy S6, S6 Edge, Note 5, and S6 Edge+. Also, it operates on the wireless networks provided by AT&T, T-Mobile, Sprint, and U.S. Cellular. Verizon, however, is not on board, at least not yet.
To be sure, all the major card networks—Visa, MasterCard, Discover, and American Express—are on board with Samsung Pay. At its debut, it claimed Bank of America, Chase, U.S. Bank, and Citi as partners—although more will likely enroll soon.
"The list of partners will only grow," says InJong Rhee, executive vice president of Samsung Electronics and global head of Samsung Pay.
Can be used at mag stripe terminals
What seems to be Samsung's ace in the hole is its unique use of magnetic secure transmission technology. Briefly, this allows payment by waving an enabled Samsung device over an old-school magnetic card swipe reader, and thus automatically making the device functional at the millions of such terminals already in place in stores.
"This means that with Samsung's newest phones, tap-and-pay ought to work at virtually any merchant terminal with a swipe card reader. With Android Pay and Apple Pay? You can only pay at newer terminals that are equipped with near field communication technology readers," says Megan Geuss, writing in Ars Technica.
Cindy Provin, president, Thales e-Security Inc., observes in a statement that the use of this technology "is reflective of [Samsung's] strategy to address multiple markets at vastly different stages of maturity. This will allow its adoption in markets (such as China) where mag stripe is still in widespread use, and NFC terminals are not as widely available."
Still, Geuss observes, with the migration toward point-of-sale devices able to handle chip-and-pin, or at least chip-and-signature, and which also likely come equipped with NFC capability, such an advantage for Samsung will only last in the short run.
"Although the shift will be slow, and magnetic stripe card readers will be around for a while still, eventually Samsung's clever technology will be obsolete. But that's not too much of a problem for Samsung—Samsung Pay still works over an NFC connection," she says.
BYOD protection included
Samsung Pay comes with other bells and whistles, including tokenization, fingerprint authentication, and Samsung KNOX—a suite of security measures primarily aimed at protecting bring-your-own-devices to work, and which can remotely find, wipe, or lock the device.
Which points, however hazily, toward where the mobile payments world may be headed.
Says Provin: "The priority for mobile phone manufacturers and operating system vendors is to drive adoption of new phones—there's no real impetus to try and make everything work on the old equipment. The incumbents will have to accept that the platform on which they wish to run their payment apps is a moving target, with new players driving innovation and the associated security architecture."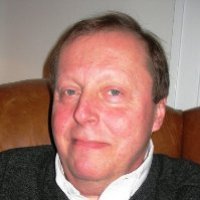 Latest from John Ginovsky
back to top