Will Square swipe banks' business?
Moving beyond card acceptance, Square is your new competitor
"Square, that's the company that makes those funny little card readers, right?" If that's all you know about Square, read this report before they eat your lunch.
If you've paid for a (non-Uber) cab ride by card, you're probably familiar with Square, the device, app, and company that enables smartphones to take payments. But you may not realize that in the past couple years, Square Inc. has started to encroach on banking's territories.
"If I was responsible for small business banking at a bank, I would be concerned about Square. They've gone well beyond delivering a dongle for micromerchants," says Thad Peterson, senior analyst at Aite Group.
Way beyond two cents of plastic
Started in 2010 by Jack Dorsey, cofounder of Twitter, Square was identified with the plastic device that plugs into a smartphone, with which small vendors—food trucks, crafts people, cabs—could process credit card payments. Now, Square offers a wide range of products and services: business financing, gift cards, instant deposits, business analytics, payroll services, peer-to-peer payments, and appointment scheduling.
Square is still in the card acceptance business, and now offers devices to attach to tablets for easier data input, and to accept Apple Pay and chip cards.
Square's drawn attention from regulators. In a recent speech on the rise of banking innovation, Grovetta Gardineer, deputy comptroller for Compliance Operations and Policy, pointed out that Square processes more than $30 billion in transactions per year.
But that's not all she said.
She mentioned Square Capital, a division of Square, which "advances money to businesses, which is then paid back by taking a portion of each payment transacted through Square."
As one banker, who wished not to be identified, told Banking Exchange: "Square, in my opinion, is a direct competitor to those acquiring associations/banks due to the fact that all interchange is retained by Square." (See "Responsible innovation high on OCC agenda.")
Square's well-rounded menu
So what does Square offer?
• Square Capital. Launched in 2014, it has extended more than $225 million in financing to Square sellers across the country. It claims to advance more than $1 million each day.
• Square Cash. Launched in 2013, it's a peer-to-peer payments system available to individuals and businesses. For businesses, money is deposited into their bank accounts with a surcharge of 1.5%.
• Instant Deposit. Just released out of beta testing, this allows Square merchants to instantly deposit money into their bank accounts, with a $50 minimum and a 1% surcharge. It claims that "thousands of merchants deposited more than $10 million into their accounts."
• Square Register. Offers tools like inventory, invoices, analytics and reporting, online scheduling, customer feedback, third-party app integration, and gift cards.
• Square Payroll. This service deals with timecards, taxes, direct deposit, and access to payroll stubs. Currently, it's available only in California, but with plans to expand to other states soon.
• Appointments App. Introduced in summer 2015, it allows merchants to manage appointments, carry client lists, and accept or decline appointments.
Square's strategies—and how banks should respond
"The reason they are expanding into other areas is because the core business model that they had when they started with micromerchants, using this little Square dongle, was not profitable. They found they needed to move up-market to generate sufficient revenue to achieve profitability," says Aite's Peterson.
"Once [Square has] the card transactions, you have all that information about the merchants. It's using that information intelligently to come up with other services," adds Zilvinas Bareisis, senior analyst for banking at Celent.
What should banks do now?
"If they want to support small to mid-sized businesses and they don't have a point-of-sale capability that they can offer, then I would say [getting one] would be the first thing to do," says Peterson. Two examples of related products: First Data's Clover (an "all-in-one" POS innovation) and Fiserv's SpotPay (a mobile POS device that reads cards and captures checks).
In the meantime, keep tabs on Square.
"Banking is happening with or without banks," says Peterson.
This article originally appeared in Threads, the upfront department of Banking Exchange, in the October-November issue.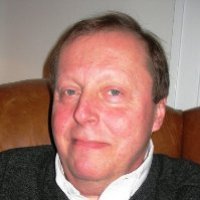 Latest from John Ginovsky
back to top