Community banks, alternative lenders, can coexist
Fed's Brainard sees opportunity for small business lending
Community banks may feel threatened by alternative online lenders in the small business loan area, but as the technologies involved develop there may be room for the two to cooperate, rather than compete.
That's the view of Lael Brainard, Federal Reserve governor.
"Some view the growth of online platforms as a challenge to community banks in their traditional core businesses," said Brainard in a speech. "But it is also possible that the very different strengths of community banks and online lenders could lead to complementarity and collaboration in the provision of credit to small business."
In particular, Brainard said, the traditional strength of community banks—intimate knowledge of their communities and local businesses—could be meshed with the faster decision making and funds provision that alternative online lenders employ, especially in regard to loans of $100,000 or less.
Brainard spoke during "Community Banking In The 21st Century," a conference cosponsored by the Federal Reserve and the Conference of State Bank Supervisors in St. Louis.
Community banks' fit with larger local lending
Brainard cited statistics, as background, that indicate community commercial banks hold about 50% of outstanding small business loans, or much greater than their 20% share of all commercial banking assets and deposits.
Breaking this down, she said that large banks, counter-intuitively, have seen their share of so-called "micro loans" to small businesses of initial principal amounts of $100,000 or less grow. Their share has moved from 42% in 2005 to 67% in 2015.
She attributed this to large-bank use of credit scores and quantitative measurements—relatively costly procedures that large banks can employ through economies of scale but which generally are uneconomical for community banks to use.
Larger business loans between $100,000 and $1 million, however, tend to be more the realm of community banks because for these, more traditional means of underwriting are preferred—including factoring in the deep understanding community bankers have of local businesses and their environments.
"Since large banks are unlikely to become as knowledgeable about local economic conditions or as adept at small business relationship lending as community banks, there may be some limits to their expansion in this segment of lending," Brainard said.
Assessing smaller banks' potential partners
This brought Brainard to the topic of online alternative lenders, which can include online balance sheet lenders using their own capital to fund loans, or peer-to-peer lending platforms that act as intermediaries.
"The data that are available suggest that the various types of online alternative lenders have captured a small but rapidly growing share of lending since the financial crisis," she said. She estimated that the outstanding portfolio balances of these lenders have doubled every year since the mid-2000s, and in 2014 they originated approximately $5 billion in small business loans.
Much of this growth has occurred because of innovative uses of technology and new algorithms that allow lending platforms to streamline and automate loan applications; expedite underwriting and the pricing of risk; and provide loan applicants with quick loan decisions and access to funds, she said.
"For example, aggregated information for small business underwriting may include data on online banking, accounting, bookkeeping, credit card, shipping, supplier, and social media. So, while traditional banks often focus on personal credit scores for underwriting consumer loans and the majority of small dollar, small business loans, online alternative lenders may analyze a broader variety of data to develop different metrics to measure and price loan risk," Brainard said.
There are trade-offs to this, she pointed out. On the one hand the cost of borrowing associated with loan and credit products offered by online alternative small business lenders tend to be higher than those associated with more traditional lenders.
On the other hand, borrowers may be willing to pay the higher price in exchange for an easy application process, quick decisions, and rapid availability of funds.
What partnerships can look like
Some partnerships between community banks and alternative online lenders have been formed to address small business loans of $100,000 or less.
As an example, Brainard cited OnDeck, which in 2014 announced small business loan referral partnerships with BBVA Compass and with the ProfitStars Lending Network, part of ICBA's Preferred Service Provider program. (Read part 4 in CCG Catalyst's Paul Schaus' fintech series: "Will online lenders disrupt small business banking?")
Another potential type of partnership could bring alternative online lenders together with Community Development Financial Institutions that seek to provide loans to low-income and underserved borrowers and neighborhoods. At present, though, these partnerships "are still in the early stages," she said.
Speaking generally, she acknowledged that "the online space is highly dynamic, with a number of business models emerging and evolving."
Still, Brainard concluded, "The advantage that comes from close relationships with their customers and intimate knowledge of their communities that lies at the heart of community banking will continue to provide a powerful advantage in serving the vital banking needs of small businesses, even as the use of nontraditional sources of data and electronic processing platforms may permit faster loan decisions, especially for smaller loan amounts to a broader set of borrowers."
Download Governor Brainard's speech: "Community Banks, Small Business Credit, And Online Lending"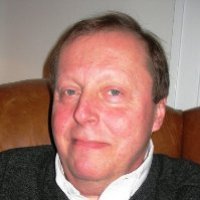 Latest from John Ginovsky
back to top