CFPB calls for improved payments system
Transparency, security, access all need work, Cordray says
The U.S. electronic payment system ought to be the best in the world, according to CFPB. But it has three elements that need improvement: transparency, security, and access.
"We think it is reasonable to expect that the greatest economy in the history of the world, which has given rise to some of the most sophisticated technology that human beings have ever seen, would have an electronic payment system that we can all be proud of," said Richard Cordray, director of the Consumer Financial Protection Bureau. He made the remarks during CFPB's Credit Union Advisory Council meeting.
"That system should be one where people can get access to their hard-earned money in real time, their transactions are completely transparent, they know their money is secure, and they can get their money back if a payment is erroneous or unauthorized," Cordray said.
Three payments goals for CFPB
The CFPB leader's comments can apply to all financial institutions, payers, payees, providers, and operators associated with payment systems, including ACH, PIN debit, the credit card network, wire network, and check services. Cordray had this to say about his agency's three related payment system concerns:
• Transparency—"Toward the end of a pay period, many consumers find themselves playing a high-stakes game of chance without being able to understand or control the exact timing of their payments. Too frequently, the results for these struggling consumers include a set of expenditures they can ill afford: the high costs of overdraft and nonsufficient funds fees. Consumers deserve better. They deserve transparency. They deserve to know exactly where their money is so they can make informed choices about how best to manage the ways and means of their lives."
• Security—"The ACH system, as it currently operates, depends on the routing and sharing of sensitive account details. While seemingly benign, this routine practice can be fraught for consumers. It can expose them to great risks, particularly if unscrupulous people or businesses are granted access to their hard-earned money…
"Unfortunately, we know that institutions cannot always provide them with adequate protection, such as successful stop payments, notices of revoked authorization, and an effective block on repeated attempts to process payments from the same source.
"The bureau wants to make sure that consumers are protected from getting stuck in such situations."
• Access—"According to a recent FDIC study of the unbanked and under-banked, almost one in five consumers with incomes under $15,000 report having used a check casher, as do one in six consumers with incomes between $15,000 and $30,000. When these consumers receive checks, they typically fork over up to 3% of the face value to get immediate, no-recourse access to their money… [The bureau] has been persistently advocating for the development of faster and safer consumer payment capabilities in new and existing payment systems."
In summary, Cordray said: "These features would make an already impressive payment system even better. It would restore trust. It would bring more people into the fold. And it would simply be good business."
Read the October-November Banking Exchange magazine cover story, "CFPB: 4 Years In."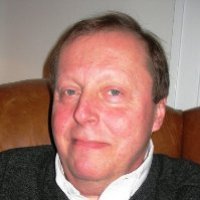 Latest from John Ginovsky
back to top