Stopping "funnels" and other bad money movement
FinCEN tech keeps SARs, CTRs relevant
On average, each day the Financial Crimes Enforcement Network receives about 55,000 electronically filed Bank Secrecy Act reports from more than 80,000 financial institutions and 500,000 individual foreign bank account holders.
FinCEN Director Jennifer Calvery, in a speech to a conference that focused on ways government agencies can use predictive analytics, detailed how her agency handles the huge amount of data it receives in order to detect and counteract terrorists, money launderers, and other criminals.
In doing so, she provided some perspective to what happens to the multitude of Suspicious Activity and Currency Transaction Reports filed by financial institutions.
From filers to enforcers
The huge number of reports filed is made available to more than 9,000 law enforcement and regulatory users through a search tool called FinCEN Query. About 30,000 searches occur daily.
"E-filing not only streamlines reporting for tens of thousands of financial institutions and hundreds of thousands of individual filers, it also helps the users of the BSA data by making BSA reports searchable in FinCEN Query in two days, rather than a minimum of two weeks if filed on paper," Calvery said.
Beyond banks and credit unions, reporting entities also include money remitters, check cashers, virtual currency exchangers, foreign exchange dealers, casinos, card clubs, insurance companies, securities and futures brokers, mutual funds, credit card system operators, dealers in precious metals, and other individuals or firms transporting or accepting large amounts of cash.
Sifting trends from huge data pools
To "slice and dice" the data, as Calvery said, FinCEN employs more than 100 automated business rules to screen filings, and which identify reports that merit further review by analysts.
"The rules range in complexity from traditional watch list rules designed to identify known illicit actors, to complex multivariable weighted rule sets capable of identifying illicit activity," Calvery said.
For example, in May, FinCEN issued a discrete advisory to financial institutions related to ISIL [or ISIS] financing. In less than a week, the advisory was read by financial institutions more than 34,000 times. Normally, such advisories average 3,000 hits per month. More important, because of the response by financial institutions, a number of SARs were filed based on the advisory.
"This included reporting on suspicious activity previously filed where the reporter had not realized at the time it was ISIL-related, as well as new reporting of suspicious activity specifically referencing the advisory," said Calvery.
Calvery added that that both large and small financial institutions made reports, "which demonstrates the utility of our collection process and the seriousness the financial industry attaches to its data reporting obligations," she says.
Draining the "funnel"
In another example of how FinCEN's technology managed to gleam valuable intelligence from the very big data sets it amasses, Calvery cited another advisory regarding "funnel accounts."
Last year, through SARs and law enforcement information, FinCEN detected a scheme by Mexico-based criminal organizations to move illicit proceeds. In funnel accounts, individuals or businesses who have accounts in one geographic area receive multiple cash deposits, usually below the cash reporting threshold. These funds are then withdrawn in a different geographic area with little time elapsing between the deposits and withdrawals.
In May 2014, another advisory went out to financial institutions about the scheme. In the year prior to the advisory, there were 123 SARs referencing funnel account activity. In 2014, after the advisory, there were nearly 10,000 such filings.
The increase "allowed us to immediately get these reports into the hands of thousands of law enforcement users," Calvery says.
Read Calvery's speech at the Predictive Analytics World for Government conference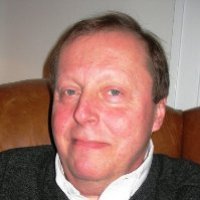 Latest from John Ginovsky
back to top