5 steps to building digital relationships
Leveraging data helps banks better serve customers remotely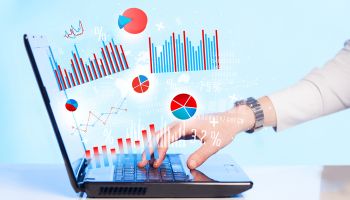 Banks face a growing, major challenge in engaging consumers. Branch banking is on the decline—in Q2 of 2015, for example, total branches decreased by 1,531—contributing to a drop-off in the types of personal relationships that have long driven effective customer service.
At the same time, the recently launched FIS Consumer Banking PACE Index found that 80% of U.S. consumers believe their bank's performance fails to meet expectations.
Clearly, while consumer behavior continues to shift away from physical banking and towards virtual, banks must still work to maintain personal, profitable relationships with their customers.
How can banks do this in the virtual world as skillfully as they once did in the physical world? What follows are a few practical steps to reestablishing personalized service and sales in a digital, mobile-first banking environment.
1. Start with your data
One of the keys to forging strong, personal relationships in the digital age is data. Banks have access to a wealth of consumer data that, when properly utilized, can anticipate a customer's needs. This can drive a level of personalization and relevance which approaches what consumers have come to expect from in-person branch visits.
However, financial data is often too difficult to access, and even more challenging to make sense of, due to a number of factors that usually boil down to either a lack of understanding or a lack of resources.
The best way to start overcoming that challenge is by building consumer data collection into the bank's core systems. Once there's an established method for collection, banks can start making their data actionable.
2. Remove or anonymize any "PII"
As data is collected, it must also be properly anonymized— personally identifiable information (PII) must be excised.
This is critical from both compliance and security perspectives. Rendering the data anonymous provides a list of consumers with whom a bank's digital agency or solutions providers can engage without running the risk of consumer data being misused or stolen. The anonymized data can also be categorized by characteristics and behavioral insights (known as "key lifestyle indicators") that enable a high level of precise personalization in a highly secure manner.
For example, consumers could be organized by characteristics as specific as where they like to eat breakfast, or their monthly clothing budget, without sacrificing anonymity.
3. Analyze consumer behavior
This effort should particularly examine transactional data. It's no longer enough for banks to target specific consumer groups with ads based on generic assumptions that categorize consumers by their demographic, geographic and product mix data.
Instead, banks should be looking at links between transaction and product data in order to accurately identify consumers' lifestyles, preferences, and more. This will enable banks to find those unique indicators that will ultimately translate into sales of products like premium credit cards or checking accounts, for example.
Transactions can provide an incredible wealth of insight into an individual's lifestyle, wants, and needs. They can also establish patterns of purchase behavior, which are highly predictive of a campaign's future success.
Transactional data can allow banks to understand who the target audiences are for individual products at any given time. Consumers aren't static, and the strategies used to reach them shouldn't be either.
Analyzing spending behavior can allow banks to predict the right product for a consumer, but they can do much more. They also help them to understand the specific interests that might motivate that consumer to purchase a new product—and identify the moment when that consumer will be most receptive to an offer for that product.
If a customer's biweekly paycheck suddenly increases by 25%, for example, this can trigger an offer for a premium checking account or other services.
Once the appropriate data has been obtained, analyzed, and leveraged towards direct and personalized customer communications, banks need to take a look at the results.
4. Measure the results
Is your campaign driving cross-sell conversions or consumer engagement? Is your target audience responding as well as you'd like? Or are you seeing engagement from audiences you didn't expect?
These are the types of questions that a rigorous measurement and analysis program can answer.
5. Maintain dynamic programs
Programs must remain dynamic and institutions need to remain agile enough to adapt to the changing patterns of targeted customers. Typical campaigns tend to be static in nature, running the risk of missing key insights that would indicate the need for adjustments to be made in real time.
It's imperative that banks continuously measure results against the goals of the program, and make real-time adjustments in order to drive desired outcomes.
Overall, it's critical that banks create new automated, data-driven marketing campaigns that don't simply rehash traditional strategies on digital channels. Today, banks must be able to dynamically adjust and respond to the constantly shifting needs of their consumers.
Fundamental of today's relationships
When it comes to customer service, the only constant is value. Target demographics, engagement channels, messages— they're all subject to rapid change.
The key to success is ensuring that all consumer engagements provide value to the consumer, and the way to do that will be through harvesting rich consumer data to create a truly dynamic and personalized banking experience.
About the authors
Jacob Jegher, is Marketing Executive at FIS and Rob Heiser is President and CEO at Segmint.
back to top