Good way to get hacked
"Hackathons" can position your bank as a tech innovator
Coding events can help foster innovation, recruit young tech experts, and find solutions to problems.
As banking leaders look for ways to tap into emerging, but sometimes bewildering, technologies, one way to get a grip on it all may be through sponsoring focused "hackathons."
It's important to point out that a hackathon has nothing to do with illicit computer intrusion. It's derived from the other modern definition of hack: to work on a specific computer problem.
Therefore, a hackathon is an effort to find software solutions to stated problems, often in a competitive setting. Hackathons can position the bank in the community as a place that fosters innovation; potentially recruit young tech experts into banking; and come up with solutions to problems or unmet needs.
First Omaha invites hackers in
In banking, First National Bank of Omaha is a leading expert, having sponsored three such annual events.
"When we did our first one, we worked hard to explain what a hackathon really was. It's a coding event. It's a 'codeathon' that we're hosting here at the bank," says Angela Garrett, vice-president, Innovation and Enterprise Solutions. The latest edition of the "CodeOneOmaha Hackathon" focused on ways to provide financial education online.
Many different industries have embraced the idea of hackathons as a way to stimulate fresh thinking and come up with new solutions to issues. There's even a subculture of professional hackathon participants, usually tech consultants, who travel the country specifically to participate in and win these events. It's starting to creep into the financial services arena.
Teams vie for cash prizes in a First National Bank of Omaha hackathon.
Some of the very largest banks have sponsored or cosponsored such events, as have some larger foreign banks. But First National Bank of Omaha, with $19 billion in assets, stands out among regionals. Why did it start, and why does it intend to continue this event?
"It really is a fun community event that truly showcases our technology talent and innovative spirit here in Omaha, Nebraska," Garrett says.
"It's a way to demonstrate that you don't have to leave Omaha and go work at Google to have a really engaging job in the technology field," Garrett adds. The bank has hired two individuals who competed and attracted another one who heard of the bank's efforts.
"It's about the ideas. . . . Sometimes it's best to ask the community to get involved in how they would solve a problem or capitalize on an opportunity," Garrett points out. The bank is now researching how to use the online financial education solutions produced by the recent event. The winner came up with a "financial health rating" app similar to a physical health rating, showing where users stand and what they could do to improve.
Banking unbuttoned
Analysts also are warming to the idea that hackathons have a place in the banking industry.
"Bankers are dealing with limited resources and trying to figure out how to make many things happen at once," says Mark Schwanhausser, director, Omnichannel Financial Services, at Javelin. "So having something like a hackathon is a way to let all those people in stiff white shirts and neckties unbutton and have a white-board session with people whose focus is on, 'Tell me what the problem is; let me try to fix it'."
"Banks need to find new ways to innovate," says Stessa Cohen, analyst, Banking and Investment Services, at Gartner. "Banks are starting to find hacks that are relevant and that help them with their business problems. It's a new way to bring that innovation."
Getting an event off the ground
Still, hackathon sponsorship involves a learning curve.
"Mounting a hackathon can be a lot of work," says Garrett, but she points out that there are plenty of examples available from which to derive a template. "I don't think it's a size [of bank] thing. I think it is a willingness and an understanding that technology is how we are going to enable our customers now and into the future."
Cohen stresses that there is no one way to host a hackathon. For example, smaller banks could collaborate. "You can't get hung up on [the details]," the analyst says.
Sums up Garrett: "You make small steps, you try something, you fail quickly, you learn, you adapt, and you pivot."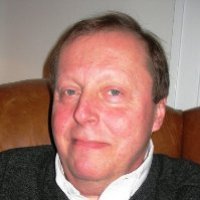 Latest from John Ginovsky
back to top