FTC, Bitcoin mining operation settle
Deceptive practices alleged
Operators of a Bitcoin mining operation agreed to settle charges with the Federal Trade Commission that they deceived thousands of consumers about the availability, profitability, and newness of Bitcoin-generating machines, and that they unfairly kept consumers' up-front payments despite failing to deliver the machines as promised.
Missouri-based Butterfly Labs and two of its operators, Sonny Vleisides and Darla Drake, will be prohibited from misrepresenting to consumers whether a product or service can be used to generate Bitcoins or any other virtual currency. They also will be prohibited from misrepresenting on what date a consumer will receive the product or service, and whether the product is new or used.
FTC's 2014 complaint against the company and its corporate officers alleged that they charged consumers thousands of dollars for its Bitcoin mining machines, but then failed to deliver the computers until they were practically useless.
At times, it is alleged, the computers were not provided at all. The settlements also resolve charges that the defendants failed to disclose that they were using the machines for themselves before delivering them, and that they kept consumers' up-front payments even after failing to deliver machines as promised.
New use for Bitcoins
The settlement terms also include monetary judgments. Against Butterfly Labs and Vleisides, the judgment is over $38 million. However, Butterfly Labs will have to pay only $15,000, and Vleisides will have to pay $4,000, due to the defendants' inability to pay. Against Drake, the judgment is $135,878, which will be suspended once she surrenders the cash value of all Bitcoins she obtained using company machines. The suspensions could be lifted and the full judgments enforced should the defendants be found to have misrepresented their financial condition.
"Even in the fast-moving world of virtual currencies like Bitcoin, companies can't deceive people about their products," stated Jessica Rich, director of the FTC's Bureau of Consumer Protection. "These settlements will prevent the defendants from misleading consumers."
In a statement, a Butterfly Labs spokesperson said that the company "continues to believe that the FTC case had no merit, but agreed to settle for $15,000 to avoid ongoing litigation expenses and conserve remaining assets for payment of refunds to consumers."
Background of the case
Bitcoin mining operates like this, according to FTC: All Bitcoin transactions from a given ten-minute period are bundled into a transaction block. Bitcoin miners get transaction blocks from a shared log. Using special computer equipment, they race to verify the transaction block by solving a puzzle. Whoever solves the puzzle first is declared a winner and is awarded 25 newly created Bitcoins.
In September 2014, at FTC's request, the U.S. District Court Western District of Missouri, Western Division, shut down Butterfly Labs following allegations that it deceptively marketed specialized computers designed to produce Bitcoins.
Starting in June 2012, FTC says, Butterfly Labs marketed what it called "BitForce" computers ranging in price from $149 to $29,899, based on the computers' purported computing power. FTC's 2014 complaint to the court stated that as of September 2013, more than 20,000 consumers had not received the computers they had purchased.
In August 2013, FTC says, the company announced a new, more powerful computer to mine Bitcoins called the Monarch, which was available for sale for $2,499 to $4,680. According to FTC's complaint, the company had delivered few, if any Monarch computers as of August 2014.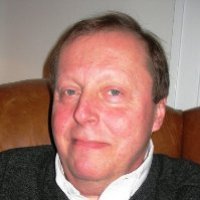 Latest from John Ginovsky
back to top