Video banking gaining acceptance overseas
Potential seen in mortgage, financial planning, wealth management
Only a handful of U.S. banks have tried video banking, but usage overseas is picking up.
Video banking—real-time audiovisual conversations and transactions between bank representatives and customers—has yet to catch on in a big way in the U.S., but seems to be gaining momentum at overseas banks.
Witness a recent, telling survey from Efma, which concludes that video banking has reached what it calls a "tipping point," at least in other countries. A short analysis by Grant Thornton, adds perspective as well.
Growing interest in video banking
Efma is a not-for-profit association of 3,300 retail financial services companies in more than 130 countries. Earlier this year it brought together 63 banking professionals from 24 countries for an in-person poll. In addition, it surveyed 136 bankers from 52 countries online. Cosponsor of the research was the video collaboration company, Vidyo.
The main objective was to determine the various banks' receptivity to providing video banking. Results were quite clear:
• 25% of respondents currently have or are piloting a video banking service.
• Another 24% will begin planning for a video banking service within the next 12 months.
• And 30% intend to begin planning sometime in the near future.
"The findings show that there is a strong appetite for video-powered banking worldwide, and we firmly believe in the power of the technology to maintain and improve the personal connection between the customer and the bank," says Vincent Bastid, CEO, Efma.
Not just basics with a face
Perhaps most interesting from this survey: they are not talking about account balance requests or other simple transactions.
"Respondents indicated that complex services such as private banking, wealth management, mortgages and loans, and savings and investment plans were the most important types of offerings to include as part of video banking," the report states. Specifically:
• Private banking—66%
• Mortgages and loans—63%
• Investments—60%
• New customers—57%
This correlates with an independent analysis by Grant Thornton UK in November 2015, that indicates video banking solutions are emerging in that country as the leading alternative to face-to-face advice, starting with mortgages.
"Banks can experience 32% revenue leakage due to unavailability of mortgage advisors," a Grant Thornton report says. "Customers, having taken the day off to have one of the most important financial meetings they will ever have, march next door to a competitor when there is no mortgage consultant available to see them."
Why banks like the concept
The Efma survey asked for the main reasons for deploying a video banking service. Results:
• Increase customer satisfaction—73%
• Perceived as an innovative bank—70%
• Enhance the online relevance—68%
• Increase customer loyalty—45%
• Attract new customers—43%
Again, this correlates with the Grant Thornton UK analysis. David Royle, financial services business consultant for Grant Thornton, says in a company video: "Based on extensive study of feedback from customers, they value the video experience over face-to-face or telephone contact. They value the convenience, and the fact that the appointment can be made at their convenience rather than the convenience of the advisor."
He sees video banking extending beyond mortgages to commercial banking, financial planning, and wealth management as well, plus—like the Efma respondents—reaching into customers' homes on their video mobile devices.
"There is the mobile equivalent, where customers in the comfort of their own homes, with their iPad in front of them, having that mortgage consultation with the advisor," Royle says.
Efma's research put a number to this: Nearly 70% of banks prioritize video banking availability via mobile and desktop devices over in-branch or ATM availability.
What's the best recipe for video?
So what is required to provide the best video banking service? Efma offers a long list of both technological and logistical considerations:
• Ability to access the system from any device. Customers need to be able to use standard operating systems and web browsers with which they are already familiar.
• High quality video and audio. The bank advisor must be able to visually share the details of a mortgage plan or investment plan, and the visual communications must be able to allow multiple participants to join the conference without any impact of the quality of the interactions
• Reliability. The video banking technology needs to be able to adapt to changing conditions, sustaining high quality video interactions over low bandwidth.
• Ease of use. The user interface across all devices needs to be straightforward and intuitive.
• Secure and compliant. Mechanisms need to be in place to authenticate users, guarantee the privacy of all information, and prevent undesired persons from joining sessions.
• Scalability. The technology needs to be able to adjust as the number of users increase, possibly exponentially.
• Integration capability. The video banking service must fit in seamlessly with the bank's omnichannel strategy.
• Employee culture. Staff needs to be amenable to being trained on new aspects of their jobs.
• On-camera talent. Training should identify employees who are most comfortable communicating via video. They should know instinctively to maintain eye contact with customers, unlike traditional voice-only call-center agents.
• Environment. Appropriate lighting, background colors, and noise control must be designed and implemented.
• Promotion. Make sure bank customers are aware of the service; create excitement around using the service; and ensure customers learn about the benefits of participation in the service.
In summary, Efma's research says: "Great technology alone does not guarantee success. Banks must create a strategic go-to-market plan that incorporates not only the technology deployment itself, but also training and marketing tactics to ensure both the bank employees and the customers are ready to embrace video banking services."
Grant Thornton's Royle adds this advice: "[Video banking] must be a business-led initiative. It can't be an IT-led initiative. One needs solid metrics around its success in terms of increased revenue, feedback from the customers, the suitability of the advice, and that the compliance agenda is addressed. All these are critical."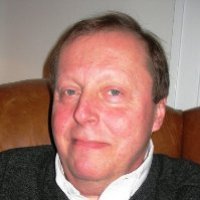 Latest from John Ginovsky
back to top