What's next? Drone-delivered cash?
Polish bank's four-wheeled cash innovation leads to bigger accounts
To save time, clients of Idea Bank can order a car with a built-in cash deposit machine directly to their doors.
Business banking in Poland has grown easier.
To save its clients time and offer a safer way to make deposits, Idea Bank, a Polish bank founded in 2010 to support entrepreneurs, has "rolled out" a mobile cash deposit machine (CDM).
Small business owners use a smartphone app to order a car with a built-in ATM directly to their doors at a time of their choosing.
Idea Bank currently has a BMW i3 for cash deposits only and nine Ford Couriers, where the customer can deposit, withdraw money, and also check account balances. The cars service about 80 clients a day in several Polish cities, including Warsaw.
The bank knows the location of the cars at all times, and the drivers have special permissions to escort money and also are professional bodyguards.
So far, the results of the free mobile CDM service have been positive.
"Nearly 60% of customers who once used the mobile ATM, do it again," wrote Klaudia Klimkowska, communication specialist at Idea Bank, in an email. "Mobile ATM users have a 3.5-times bigger account balance. Idea Bank becomes the main banking account for many entrepreneurs, which leads to an increase in transaction volumes."
Could such a service garner support in the U.S.? Mobile branches, from trailers to vintage vehicles with ATMs built into the cargo area, are not new, and banks are beginning to introduce ATM software to allow preordered withdrawals by mobile app. But an app-directed mobile ATM may be new.
Idea Bank says there is one U.S. bank interested in introducing a similar service stateside. Stay tuned.
Very rough translation of main body verbiage courtesy of Google Translate:
Imagine that a customer just paid you in cash for the transaction, and you, instead of looking for deposit machine, the money you deposit exactly where you want, which you want. That's how mobile Wpłatomat Idea Bank—you order it, and anything not worried. It is the only such service in Poland. It was created precisely in order to save your time and money . Customers Idea Bank reported that hiring a convoy or protection is too expensive, and transporting ballast carrying takings or even greater amount is very dangerous. With the Mobile Wpłatomatem this problem does not exist.The service is available for customers with an active account and payment card Idea Bank.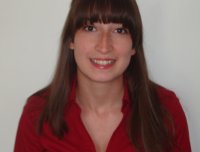 Latest from Ashley Bray
back to top