Customer due diligence rule finalized
Beneficial owners of legal entities need to be known, verified. Legislation introduced on top of new rule
After years in the making and extensive conversations between the government and the financial services industry, a final rule regarding customer due diligence now sees the light of day.
Treasury's Financial Crimes Enforcement Network—FinCEN—posted the final rule May 5. The rule, which will be implemented in a transition period, affects banks and dealers and brokers in securities and mutual funds, futures commission merchants, and introducing brokers in commodities. The rule requires these financial institutions to know and verify the identities of the natural persons (also known as "beneficial owners") who own, control, and profit from the legal entities that they service.
Outline of new rule
The new rule also makes explicit several components of customer due diligence that have long been expected under existing regulations, according to a Treasury announcement. Key points include:
• Identifying and verifying the identity of the beneficial owners of companies opening accounts.
• Understanding the nature and purpose of customer relationships, to develop customer risk profiles.
• Conducting ongoing monitoring to identify and report suspicious transactions and, on a risk basis, to maintain and update customer information.
With respect to the new requirement to obtain beneficial ownership information, financial institutions will have to identify and verify the identity of any individual who owns 25% or more of a legal entity, and an individual who controls the legal entity.
Transition period and effective date
Responding to industry comments received over four years, FinCEN extended the implementation period of the rule from one year to two years, in 2018.
"The inclusion of a two-year transition period, along with manageable expectations for customer and beneficial ownership identification, alleviates some of the potential burden," said ABA President and CEO Rob Nichols in a statement.
However, Nichols added, "We are still concerned that the application of the rule could add to the existing challenges of maintaining certain account relationships when customer information is not readily obtainable."
Still, indications are that the government agency paid special attention to industry concerns as it wrote and rewrote the final version of the rule.
"We undertook significant engagement with industry to ensure that we got this rule right," said Jamal El-Hindi, FinCEN deputy director, speaking at an anti-money laundering seminar sponsored by the Institute of International Bankers in New York.
Before an audience composed mainly of bankers, El-Hindi said: "As institutions implement the standards set by the new rule we will reduce the concerns that some of you have expressed about your competitors asking fewer questions than your own institutions, or conducting weaker customer due diligence, and thereby potentially making themselves more attractive to persons seeking banking services while weakening everyone else's ability to identify bad actors."
The ABA president acknowledged the government/industry interaction as well: "Though much work lies ahead in preparation for 2018, ABA appreciates FinCEN's dialogue with the industry on this issue and believes it resulted in an improved final rule."
More regulation likely coming
Concerns about beneficial ownership are not completed alleviated by the new rule however, prompting Treasury to send draft legislation to Congress.
As introduced, the legislation would require companies to know and report adequate and accurate beneficial ownership information at the time of a company's creation so that the information can be made to law enforcement, according to Treasury
"The misuse of companies to hide beneficial ownership is a significant weakness in the U.S. anti-money laundering/counter financing of terrorism regime that can only be resolved by congressional action," Treasury stated.
At the IIB anti-money laundering seminar, El-Hindi commented on the bill: "Given the ways in which we regularly observe legal entities, such as shell companies, being used to mask identities for illicit purposes, we simply cannot abide by the status quo … Requiring legal entities to report their beneficial ownership via a centralized database will make the information more easily available to law enforcement than would separate collection efforts undertaken by the states."
• Treasury summary of new rules and proposed legislation
• Customer Due Diligence Requirements For Financial Institutions: Final Rule
• Full text of FinCEN Deputy Director Jamal El-Hindi's speech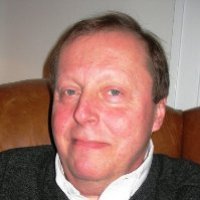 Latest from John Ginovsky
back to top