Building mobile commerce with new Visa app
Tool seen as accelerating digital payments development
Visa's digital commerce tool enables banks to build their own branded mobile commerce applications.
The Visa Digital Commerce App, released June 7, is being hailed as enabling the next step in linking digital payments with individual issuers—namely, banks and credit unions that otherwise would have to build such systems from the ground up.
"The launch of the Visa Digital Commerce App is a major step forward for the digitization of commerce," Vincent Alimi told Banking Exchange. He is vice-president of product and innovation at Mobeewave, which provides technology for mobile wallets.
"By providing a framework to issuers that allies customer needs and the latest innovation in terms of payment and banking, Visa is pushing the adoption of digital commerce, be it online commerce, mobile wallets, or social payments," Alimi continued.
Like an "app in a box"
"The Visa Digital Commerce App brings together a comprehensive set of services to empower financial institution clients of all sizes to quickly offer their own digital payment experience to cardholders, while keeping their brand and relationship with the cardholder front and center," says Oliver Jenkyn, group executive, North America, Visa.
With the app, individual financial institutions can quickly provide a mobile payments function with their own brand. Services can include real-time account balance information, card controls, alerts that inform accountholders about recent transactions or fraud concerns, and token services that bring greater security to contactless payments.
In addition to making the Visa Digital Commerce App directly available to financial institutions, Visa is also offering the app to its processor and go-to-market channel partners for their financial institution customers.
Institutions already using app
So far, Visa claims that more than 40 financial institutions have used the app to create their own digital payment functions, which they offer to their own clients.
PNC Bank, for example, used the app to create its SmartAccess prepaid debit card.
"When we initially launched SmartAccess, our prepaid reloadable product, we faced a ʻbuild-or-buy' decision for a mobile app," says Zulfiqar Khan, senior vice-president, group product manager, checking and Prepaid, PNC Bank. "Partnering with Visa allowed us to rapidly deploy a very compelling stand-alone solution for our prepaid customers. The new app from Visa will allow us to continue to meet the needs of our customers in this continually shifting environment."
Another example is Webster Bank, based in Radnor, Pa., which also partnered with Visa on a payment function. "It is simply the latest example of our shared commitment to provide Webster customers with the technology that allows them to manage and use their payment cards whenever and wherever they prefer," according to a spokesman. "This new solution reduces friction during a transaction without sacrificing security—something our customers want and need."
How app fits into trends
Daniel Van Dyke, analyst with Javelin Strategy and Research, says: "As consumer awareness of mobile wallets has grown, financial institutions are increasingly looking to stake a claim in this market and capture the preferred ʻtop-of-wallet' position with their customers."
Citing recent Javelin research, he continues: "Consumers stated they would be 51% more likely to use a wallet offered by their primary financial institution, making this an ideal time for banks and credit unions to introduce a branded digital app and capitalize on this preference."
In an informational video on YouTube, a Visa employee identified as "George: Product Visionary" says about the new app: "We started with the realization that mobile banking was not enough, that the next generation of digital services would be services tied to the card."
He ends the video this way: "Design is the new battleground. Design is going to be the differentiator."
Visa Digital Commerce App fact sheet
Click on the image below to view Visa's Youtube video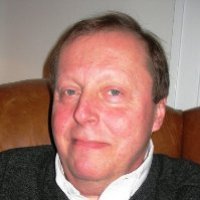 Latest from John Ginovsky
back to top