Centralized payment systems sought by treasurers
U.S. companies, however, lag behind European counterparts
Treasurers and chief financial officers today face unprecedented challenges to make payments efficiently and securely, given the complexity of global supply chains. They also face unprecedented opportunities, according to a survey of more than 170 corporations around the world by FIS.
However, U.S. firms, while making some progress in this area, lag behind European counterparts, say the report's spokespeople in a communication with Banking Exchange. About 35%, or 60 firms, in the survey sample are in the U.S.
"What we see in the U.S. is less centralization in payment processing activities. As a result of that decentralization, you see less standardization in payment processing activities," say Jerome Albus, senior vice-president, Mid-market Treasury, Payments, and Messaging, and Andrew Bateman, president, Treasury Software Solutions at FIS.
Key findings of the survey include:
• 53% of participants indicated that they have standardized at least three quarters of their payments by volume, and for more than three quarters of their legal entities.
Again, say Albus and Bateman, "U.S. firms have been making progress centralizing the payments processing function in recent years, however, and have therefore begun improving in standardizing payment processing channels, types, and formats."
• More than 40% of organizations work with more than five cash management banks. A third of these work with more than 20 banks. More than half manage more than 100 accounts, of which nearly 28% hold more than 1,000.
"This makes it very difficult to implement consistent payment processes, controls, and formats, adding significantly to the cost and risk associated with payments," according to the report.
• The most common motivations for optimizing payments and connectivity cited by the survey participants are to improve controls (59%) and reduce fraud (52%), a significant change from earlier surveys which instead placed cost reduction in the top spot.
"Controls and fraud mitigation are a priority everywhere now," say Albus and Bateman. "Recent merchant card processing breaches, coupled with the SWIFT hacks, cyber attacks, and phishing, have treasurers on their toes. Treasurers are trying to understand how they can do more to manage fraud. What role should the treasurer play in security? Treasurers are trying to understand how their systems can add more value beyond traditional segregation of duties, reconciliation, and other fraud detection measures."
Nevertheless, say Albus and Bateman, "In 2016, reducing costs is still rated as an important factor for nearly half of the respondents."
• Globally, 83% of participants have achieved some degree of payments centralization even though this can be challenging for businesses operating across regions, growing through acquisition, or with a cultural legacy of decentralization.
"A growing number of treasurers and finance managers are seeking to extend the value of centralization to leverage in-house banks, payments-of-behalf-of (POBO), and collections-on-behalf-of (COBO)," the report says.
• 30% of companies reported that they have strategic relationships with more than half of their suppliers, which suggests that there is a relatively high proportion of suppliers with which companies can negotiate the use of efficient electronic payment methods, as opposed to manual methods such as checks.
"However, in the U.S. in particular, 41% of those currently using checks indicate that they do so as a result of supplier preference. Twenty-one percent are planning to discontinue the use of checks," the report says.
Generally, say Albus and Bateman, "The trend continues to be moving from checks to electronic payments due to lower cost and improved controls."
• Although web-based and host-to-host bank communications are currently most common, a growing proportion of companies (28%) that have a centralized payments model are intending to use bank-independent systems in the future.
"This is particularly timely given that some banks have chosen to exit certain markets recently to de-risk their business in a more challenging regulatory environment, and ongoing risk of bank failure in some highly volatile markets," the report says.
• SWIFT systems are seen as a way to alleviate some of the complexity, which are used by 11% of participants, particularly larger companies.
"However, given the diversity of different communication methods available, and the resources required to maintain them, the ability of outsourcing bank connectivity to specialist organizations is becoming increasingly attractive," the report says.
• Although previous efforts at standardizing formats for exchanging payment and account statement information have enjoyed limited success, a breakthrough appears to have been achieved with XML ISO 20022, which is the most popular format among survey participants (19%).
"It is not only the diversity of payment instruments, but also formats that causes complexity for treasurers and finance managers," the report says.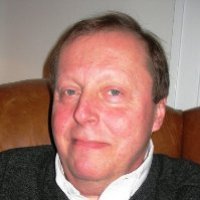 Latest from John Ginovsky
back to top