N.M. bank mixes urban with rural
What happened in Vegas (N.M.) didn't stay in Vegas
"Chemistry is critical in an organization, especially as it develops a new extension far from its base," says Lonnie Talbert of Southwest Capital Bank.
Southwest Capital Bank is proof that staying true to your culture can lead to growth. The New Mexico bank dates back to the 1890s. Owned since 1969 by the Levenson family, the $338 million-assets bank has been steadily growing since then. Now under the direction of third-generation CEO Greg Levenson, who took over in 2000, the bank was ranked No. 32 on SNL's 2014 list of top-performing banks with assets below $500 million. In 2015, its ranking rose to No. 22 for banks below $1 billion in assets.
Much of this success is attributed to Southwest's 2014 expansion into Albuquerque, New Mexico's largest city, a market almost 125 miles from the bank's Las Vegas, N.Mex., branches. Unlike the other Las Vegas, this one is a rural market. It and the surrounding region were the bank's home market for most of its life, and are still important.
Expanding into Albuquerque isn't as radical a move as it first appears. It was actually a return, as the bank previously did business in Albuquerque in the early 1980s before leaving to focus on northern New Mexico. Also, after the financial crisis, two large community banks in Albuquerque failed, leaving behind a need for a community bank in the area.
Management realized that for growth to continue, the bank needed to focus on all of New Mexico, and Albuquerque was the logical next step. Greg Levenson personally moved to Albuquerque to scout out land for a new branch, work on integrating back into the community, and explore what the business needs were. A few years later, in 2014, the bank opened a branch, which now serves as the bank's headquarters. "When we opened our doors, we already had a number of customers and a number of opportunities due to Greg's early entrance," says Lonnie Talbert, the bank's chief operating officer.
Transplanting culture
One challenge to getting the branch up and running was finding the right people. "Chemistry is critical in an organization, especially as you're developing a new extension," says Talbert, and especially when there is such a large physical gap between locations. The Albuquerque branch started out with four employees: Levenson plus three others from the northern branches. That nucleus brought the bank's culture with them. Talbert came in as the bank's first COO from a position at Bank of America. In the last two years, Southwest Capital has added 45 new employees to the location.
"We tried to hire people who had the same characteristics that had been built into the organization," says Talbert, who describes them as: "extreme customer service, great attitudes, willing to help, personable, smart."
The bank's markets differ significantly. In northern New Mexico, the focus is on consumer loans and accounts. In Albuquerque, the focus is on businesses. But in both areas, Southwest Capital believes the driver of its success is its being the "Long-Term Relationship Bank." It builds those relationships through community involvement. Branch managers volunteer, join boards, and participate in local events. The new Albuquerque location was built specifically to hold community events, and it hosts seven to nine a year.
One thing Southwest Capital doesn't claim to be is a transaction bank. It offers its customers all the channels and products that its competitors do, but it knows transactional banking is an area where the big banks usually come out on top.
But as these large institutions continue to pull investment out of states like New Mexico, which has a very large rural base, Southwest Capital sees an opportunity for further growth.
"[The big banks'] profit and loss model is based on fee income. So when you don't have growth in a market in terms of population growth, and you're a transaction kind of institution, then you've got to have new people walking in the door every day," points out Talbert. "Our model is not built on that. Our model is built on the entire relationship, on the net interest margin. Our true competitive edge is our people, our culture, and our focus on relationships."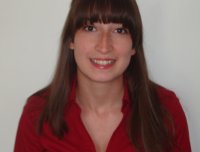 Latest from Ashley Bray
back to top