BofA ups ante on mobile apps
Adds options for Spanish, easier navigation, rewards redemption, and free FICO scores
"Hola cliente"—Bank of America now gives mobile app users the choice of English or Spanish.
One of the most widely used mobile banking apps just got overhauled, giving more than 20 million Bank of America active users more options and greater ease of use.
Among the upgrades are customized navigation menus designed for Android and iPhone systems; the option to read the app in Spanish; the ability to redeem rewards; and the option for credit card users to access their FICO scores for free.
Positive reception for upgrades
The initiative was received by market observers as a positive step.
"While tracking Bank of America's progress on the mobile-banking front probably doesn't rank at the top of most investors' and analysts' priorities, this doesn't mean that it's not important," says John Maxfield, writing in the Motley Fool online magazine.
Maxfield wrote of the long-term potential of the upgrades: "Staying at the forefront of the digital-banking revolution will not only help the bank attract and retain customers, it will also help it to reduce expenses, which has become an increasingly important priority in an era of ultra-low interest rates."
Building on successful platform
BofA says that during the second quarter of 2016, mobile banking customers logged into their accounts more than 900 million times, or about 47 times per user.
During that same period, customers made more than 25 million mobile bill payments and nearly 80 million transfers, a growth of 30% and 46%, respectively, over 2015.
Customers also used their mobile devices to deposit more than 280,000 checks daily and to schedule 22,000 appointments per week with a personal banker or financial center specialist.
Mobile customers also were able to use their smartphone at more than 2,800 cardless ATMs to withdraw cash. More customers are opening new accounts through mobile, with sales increasing by 48 percent over the past year.
"Both mobile and online use are growing, but we do see that consumers are increasingly using their mobile devices to manage their daily lives," says Lucie Fernandez, BofA communications officer, in response to Banking Exchange questions. "For example, more than 20 million Bank of America customers now actively use the bank's mobile banking app and approximately 33 million customers actively use our online banking services."
At the same time, she says, the bank intends to maintain its traditional bank branches.
Upgraded mobile versus brick-and-mortar
"There will always be a need for brick-and-mortar presence," Fernandez says. "We're committed to connecting all of our capabilities, from financial centers to digital banking channels. For example, you can schedule an appointment to meet with a specialist in a financial center [and] speak with a specialist right from our mobile banking app." [See John Ginovsky's latest "Making Sense Of It All" blog, which discusses the growing importance of the "Simulchannel."]
However, it's clear Bank of America values the savings afforded by digital channels. During a company's second quarter investors' call, Chief Financial Officer Paul Donofrio pointed out that the 28% year-over-year increase in mobile deposits is "the equivalent to the volume of 800 financial centers."
Details of the upgrades
Bank of America redesigned the user navigation controls of its mobile app to leverage both Android and iPhone design, seeking to create a more intuitive, seamless experience. Both app platforms are customized with navigation menus for quicker access to the most popular features.
Customers now can choose to select Spanish or English to navigate the features of mobile banking within the app settings. If a customer's online banking profile or device language setting is already set to Spanish, the app will prompt the user to confirm the default language they would like to use upon log in.
"We want to be wherever our customers are, so we're always listening to customer feedback and adapting our services based on customer behaviors," Fernandez says.
Another change, based on one of the most-requested features received from customers, is the ability to redeem rewards for BankAmericard Cash Rewards and BankAmericard Travel Rewards credit cards. Customers can easily view their available rewards or travel purchase points and choose to redeem their desired amount through the app.
Also, Bank of America now offers consumer credit card mobile uses the ability to view their FICO score directly through their mobile banking app. Customers will be able to access information about key factors influencing their score and see how their score compares to national averages. The score will be updated based on the customer's credit report data from TransUnion.
"Earlier this year, we announced FICO score access via online banking, so it was a natural extension to offer the feature in mobile banking as part of our continued investment and commitment to connecting all of our capabilities," Fernandez says. "Credit card rewards redemption via mobile banking is one of the most requested things from customers. With the ability to set the app's language setting to Spanish, we're proud to provide another convenient banking solution for our Spanish-speaking clients."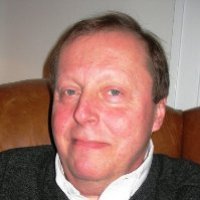 Latest from John Ginovsky
back to top