Blockchain beckons, mostly for wholesale
Future of blockchain technology starts to come into focus
Many bankers have viewed blockchain technology as if it might be a golden egg—with a snarling dragon curled around it.
Yet, divorced from its earliest application, providing the structure of cryptocurrencies like Bitcoin, blockchain offers seriously disruptive features, in a positive way.
However, blockchain technology also presents significant hurdles to overcome—questions regarding security trustworthiness, as well as potential financial system disruptions (in fundamentally uncertain ways).
As attorney Gregory Nowak explains in an interview with Banking Exchange, blockchain could confirm the chain of title in transactions; allow for instantaneous confirmation of transactions; eliminate float, bypassing any central entity such as the Federal Reserve; and eliminate the large and costly back-office infrastructure banks now require to process transactions.
"This is why banks are really interested in blockchain—to have the ability to verify ownership and to transfer ownership, and do so without massive amounts of people in the back office." says Nowak, partner, Pepper Hamilton LLP's Blockchain Technology Practice.
So why haven't more banks raced to embrace blockchain yet?
Some are, particularly the large, international financial institutions, at least in exploratory research efforts and pilot projects. Still, there are no full-scale applications in place yet, reflecting certain skepticisms that have emerged in the ongoing consideration.
Understanding blockchain tech
First, though, what is blockchain technology? Nowak explains it this way: Take the concept of a self-proving document, such as a duly witnessed and notarized will. Combine that concept with the concept of chain of title, such as exists in real estate records of sequential ownership.
"Now, stick those two concepts together, that's blockchain, and it does it electronically," says Nowak. "It creates a self-proving means of showing ownership of property, as well as an indisputable chain of title."
The property in this scenario could apply to stocks, bonds, real estate, automobile titles, or anything of value, at least in theory. Most likely, though, given the current state of discussion around applying blockchain technology, its first applications would be in the wholesale financial markets, rather than retail banking.
Todd Kornfeld, of counsel at Pepper Hamilton, in its Financial Services Practice Group, says in the joint Banking Exchange interview that "it's fair to say the idea that normal retail banking, or even normal commercial banking, on a blockchain—while it's a nice idea and an interesting idea—involves so many different issues and questions and concerns that I don't realistically think that it's going to have any widespread use for quite a while."
Adds Kornfeld: "'Quite a while' might mean never."
Three layers of doubt
Nowak lists three areas of skepticism that have arisen so far—near-term, mid-term, and long-term.
"The short-term issue is security," Nowak says. "Will this truly live up to its promise of providing a secure means of settlement, whatever the transaction is?"
He and Kornfeld point to a recent breach of the SWIFT international clearing system.
"SWIFT is a super secure private network, but if you're a bank that uses it and you're careless with your passwords and IDs, which apparently some banks have been, that doesn't matter," says Kornfeld.
"The intermediate issue is the promise of cost savings, eliminating the back office and being able to reduce the settlement time," Nowak continues. "What does that mean for me [my bank]? Can I still make my margins? Will I still have access to capital? Will I be able to make loans? Or am I turning into something very different than what I was before?
"Long term, do I even exist? Has something so radically changed in the way the world operates that I can no longer act as a means of capital formation and relending? Where do people go for a loan? ...
"There's already an evolution—will blockchain accelerate that and ultimately cut out the banks?"
To which Nowak adds: "I don't know. We're probably talking 10 to 15 years down the road."
What's coming up
At least in the retail/commercial banking environment. Kornfeld and Nowak observe much more activity aimed at putting blockchain to work in the wholesale financial market.
Kornfeld predicts there will be real-world blockchain applications in operation within three years, partly because of the relative ease of ensuring security. A retail banking blockchain theoretically would incorporate literally millions of users, such as those holding transaction accounts. By contrast, the number of wholesale market participants likely would be in the low thousands.
"It's easier to put security on it with a limited number of participants," Kornfeld says.
Specific areas that seem ripe for blockchain applications, the lawyers say, include securities repurchase agreements, credit default swaps, and various other types of large-scale institutional transactions. What seems to be driving the discussion and the interest in these areas is a growing recognition of current regulatory requirements and antiquated exchange procedures.
For example, with securities repurchase agreements, or "repos," says Kornfeld, "The way it works, there really isn't a daily matchup that shows the net open exposure any party has on that. Nobody really knows how the trades offset … The Depository Trust Co. knows the closing leg of trades but doesn't know about the opening leg until the next day."
[The Depository Trust Co., or DTC, an entity owned by the Depository Trust and Clearing Corporation, provides settlement services for securities.]
DTC, in fact, and its parent, DTCC—which is owned by the largest banks—are very aggressively pursuing blockchain-related applications. In a white paper issued in January, the parent organization stated: "DTCC believes that distributed ledger [blockchain] technologies have the potential to address certain limitations of the current post-trade process by modernizing, streamlining, and simplifying the siloed design of the financial industry infrastructure with a shared fabric of common information."
More recently, in July, Mark Wetjen, DTCC's head of Global Public Policy, said in a news release: "Distributed ledger technology offers the financial industry a unique opportunity to advance targeted improvements to the infrastructures that underpin the global capital markets."
In a nutshell, then, don't expect to see blockchain soon in a retail setting—but it does present clear promise in the wholesale market.
Kornfeld concludes: "Bank technology is complicated. It's very expensive. You have to make sure it works. Test it. You want to make sure what you're buying is something better than what you already have."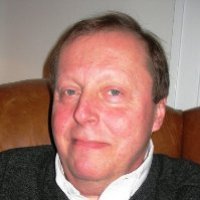 Latest from John Ginovsky
back to top