Same-day ACH starts next step toward faster payments
Settlements to cycle three times a day, vs. overnight
Sept. 23 marks the beginning of a new era for U.S. payments.
Phase 1 of Same Day ACH takes effect Sept. 23, ushering in a new, faster payments option that connects 100% of banks and credit unions in the U.S.
This phase allows for the sending and receiving of virtually any ACH credit transaction, according to NACHA, which issued the new rule. Although sending same-day transactions by financial institutions and their customers is optional, NACHA expects that many will begin enabling the origination of same-day payments right away.
Most financial institutions have indicated they initially will use same-day ACH for such purposes as payroll and business-to-business payments.
Phase 2 of Same Day ACH will launch on Sept. 5, 2017, which will introduce the faster processing and settlement of debit transactions, in addition to credit transactions. According to NACHA, this phase will support such uses as consumer bill payment for utility, insurance, telecom, mortgage, loan, and credit card payments.
Banking Exchange talked with Janet Estep, president and CEO, NACHA, about same-day ACH. Edited excerpts from the interview follow.
Banking Exchange: In general, what do banks need to know or do to take advantage of same-day ACH?
Janet Estep: In the past all banks and credit unions across the United States moved ACH payments between themselves overnight. A payment made one day was received at their financial institution the next day. Now, that cycle will happen three times every 24 hours. That is what will allow every account to be eligible to receive a same-day payment.
Frankly, there has been some pretty heavy lifting for the industry over the last year in getting ready. All of their cycles had to really improve in terms of NACHA's passing the files but then also being able to take that in and make sure, in this case, the payments made by ACH credit were available to the end user's account during that cycle. That task is one that is complete.
What's in it for banks is they now have the opportunity to add valued services on top of that, three times a day.
Banking Exchange: So it is a way to add value to services they already provide. What do they do? Advertise this? Or call their clients to talk about it?
Estep: It is interesting. The ACH network as it existed for decades has gone through an evolution in a lot of different ways in terms of functionality. It has changed in terms of speed. But the key characteristic of the ACH network is that it absolutely connects 100% of all banks and credit unions in the country.
That's what we call the ubiquity of the ACH network. I mention that because there is tremendous value in knowing that anyone who wants to send a payment, either a credit or someone who would want to debit via ACH another person's account, has great value in knowing they have that absolute certainty of reaching all of the accounts throughout the U.S.
With that as the underlying foundation, the ubiquity, the speed, as well as the information you can pass with an ACH payment, allows banks and credit unions of all sizes and types to cater to different use cases. Businesses that use the ACH network for regular monthly recurring payments can now use ACH in a different way.
This is a one-on-one discussion because most consumers, and in fact most businesses, when they are asked if they use ACH probably don't recognize it because it is packaged inside other services. It is most commonly known as Direct Deposit or Direct Payment.
Banking Exchange: Please expand upon the possible use cases.
Estep: Let me clarify in terms of the use cases. The ACH network is a very robust payment network because it has both credits and debits. It's the only payment network that has transactions flowing in both directions. For instance, an insurance company that would want to make a claims payment to a consumer can now do that on the same day with same-day ACH. Likewise, a consumer who needed to pay a bill today, and if their bank or credit union enabled an ACH credit via online banking, would also be able to do that.
Banking Exchange: Other initiatives, such as one sponsored by the Federal Reserve, seek to establish real-time payments. How does same-day ACH fit in with those?
Estep: Same-day ACH is not real time. It is passing payments three times a day. They are distinct capabilities. But they are complementary.
With a real-time payment, literally the funds are moved almost instantaneously, as we've seen them developed and delivered in other countries. Underneath that real-time payment, though, is a settlement mechanism between financial institutions. Real-time payments as they evolve in the U.S could use same-day ACH as a settlement mechanism. That is one way in which they are complementary.
Banking Exchange: Looking at the long term, do you see any possible new innovations that could be enabled by same-day ACH as it gets established?
Estep: Think about it as a building block on which other services and capabilities could be built. I've often referred to the ACH network as having a skinny architecture. By that I mean that it has just enough common rules and functionality that gives that value of ubiquity, that everybody has to do exactly the same thing to be able to keep that value of how payments are created and accepted by 100% of banks and credit unions throughout the country.
But it is really what is built on top of that that are the innovative services. A lot of that will be around the user interface, especially enabled by mobile and web applications.
I think we're looking forward to how innovators of all types can use that service layer above the ACH network to derive new value.
Also, because the funds are officially moving via ACH settlement, that takes risk out of the transaction. The balance of risk and the support of innovation is what allows us to move to the next level within payments.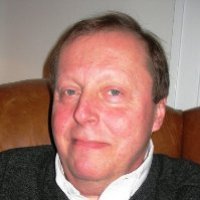 Latest from John Ginovsky
back to top