Can smarter chatbots answer customer challenges?
Imagine Siri handling your banking problems
Let's get beyond Siri-os, suggests financial chatbot backer.
It's always nice to simply talk with someone at a bank about one's account, except when the person at the bank has no idea what you're talking about, or has no way to actually help you. Then the experience grows frustrating.
New technology slowly gaining sway could address such concerns: integrating chatbots with artificial intelligence. These would replace humans at the other end of the phone with programs that can understand what the customer's issue is and come up with the best answer. Such a capability is not widely present yet, but interest is spreading.
"It's an area that is becoming more and more open and available to use by multiple vendors," says David Sosna, in an interview with Banking Exchange. He is CEO and cofounder, Personetics, which specializes in improving customer experience, including advanced chatbots. He says workable chatbot technology, augmented by AI, exists, and is becoming more sophisticated.
Technology behind the "conversation"
"This technology has a capability to understand a customer's [spoken words,] and understand if it is a report of a lost card or if it is a request to open an account," says Sosna. "The real trick is finding the answer. Not only that, but finding the best answer. That's where AI comes to play."
Chatbots are fairly old technology. The iPhone's Siri, recently updated, is a relatively primitive chatbot that has been around for a number of years. Siri, however, has not provided the show-stopping capabilities that are needed to simulate a real conversation between bank and customer.
"The only thing older chatbots can do is understand what you're asking for, and then maybe tell you a joke in response," says Sosna. "Like Siri on the iPhone. That's not a great service for consumers. It's cool. You can use it for a week. But that's not a lasting attribute."
Chatbots in action
Sosna says that Personetics' chatbot enables banks to engage in a conversation with customers through multiple digital channels—the bank's app, Facebook Messenger, Amazon Alexa, and others.
"Whatever platform," he says, "it's still presented in the context of a conversation." Sosna ticked off at least four potential use cases:
• Self service—For example, a credit card customer who travels frequently could call in and register the card so the bank will know the overseas charges are legitimate.
• Answers about transactions—That overseas traveler could ask the bot to aggregate the charges from his or her trip.
• Proactive messaging—Once registered, the bot could automatically alert the customer that a rental bill that's normally paid on a certain date is late.
• Budgeting—Again, once the customer registers and gives permission, the bot could analyze one's spending and saving habits and provide reminders and pointers on how to achieve stated goals.
"There are multiple things the bot can do if it is intelligent," Sosna says.
He adds that research has shown that younger users are more open to conversational interfaces than other demographics.
"It becomes a natural way to communicate, so the assumption is that if you offer business services like that you can get a better reception for it," he says.
Chatbots advancing on multiple fronts
While Personetics already is working with a number of banks, for proprietary reasons, Sosna could not name any specific ones. However, recent unrelated developments in the chatbot space have emerged.
For one thing, IBM has applied its Watson AI-powered platform to a pilot program of the Royal Bank of Scotland. It's called "Luvo," a cognitive chatbot that allows people to interact with the bank.
"Luvo frees advisors from spending time on simple, easily-addressed queries so they can help customers with more complex issues and questions," says Jane Howard, head of personal banking, NatWest and Royal Bank of Scotland. (NatWest serves customers in England and Wales.)
The pilot is due to start in December and will be offered to about 10% of the bank's customers. It already has undergone an internal two-month trial among 1,200 bank employees.
"As this cognitive system continues to learn over time, Royal Bank of Scotland and NatWest will be able to expand Luvo's capabilities to more complex areas such as providing increased personalization and using predictive analytics to detect possible issues before they arise to make a recommended course of action," says Chris Withers, Europe head of financial services for Watson Solutions from IBM.
Closer to home, Mastercard recently announced that in 2017 it will launch an artificial intelligence bot that will allow consumers to transact, manage finances, and shop via messaging platforms. It is partnering with Kasisto to power what will be called Mastercard KAI.
"This bot enables entirely new experiences, bringing Mastercard benefits and offers to consumers with human-like conversations that are personal and contextual," says Zor Gorelov, CEO, Kasisto.
The chatbot conversation is not without its skeptics. Read "Financial services aren't tacos."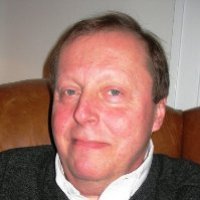 Latest from John Ginovsky
back to top