Meet "Erica," pocket financial advisor
BofA taps latest AI science to expand limits of virtual assistants
Bank of America stands to make a big statement in the new year with the rollout of its virtual assistant, "Erica," sometime in 2017.
Users will interact with Erica through voice or text, and "she" will be driven by the latest technology in artificial intelligence, predictive analytics, and cognitive messaging. The virtual assistant will be integrated into Bank of America's mobile app, which has over 21 million active users.
Erica plays to voice interface
The rise of virtual assistants like Erica isn't so much the result of customer demand as it is banks preparing for the interface of the future—voice.
Voice allows for easier navigation, and it's an option in situations where texting isn't possible. The challenge is in getting customers to come to rely on voice and virtual assistants.
"Consumers haven't really seen the use of voice control be deep enough, helpful enough, to really come to rely on it on a regular basis," says Emmett Higdon, director of Mobile at Javelin.
The start of developing that trust begins with automating routine transactions like billpay and money transfers through virtual assistants like Erica. This leads to cost reductions and more self-service options, and it frees up staff members to spend more time with customers on complex financial needs.
However, it's important that virtual assistants get these transactions right.
"You have to develop a confidence level that those types of simple interactions are going to be done quickly, simply, and correctly 100% of the time before we start to move into the more proactive phase," says Higdon.
Erica gets to know you
That next step in the evolution of virtual assistants is where Erica may make big waves. BofA says Erica will use information about a client—such as spending habits, account balances, credit scores, etc.—to offer proactive suggestions, solutions, and ways to save money.
Customers will receive a text from Erica if she senses there's an opportunity to provide financial guidance via predictive analytics.
At the 2016 Money20/20 Conference, Head of Digital Banking Michelle Moore demoed the example of receiving a text from Erica that says she's found a way to save the customer $300 this year.
Moore clicked on the text to launch the mobile app, and Erica explained that, based on spending habits, Moore could add $150 toward her credit card payment to save up to $300 a year.
Erica can even prevent fees and overdrafts by analyzing account balances and spending habits.
"A lot of that cash flow analysis type of interaction is very, very valuable to customers," says Higdon. "And I think that's what Bank of America is focused on with Erica because that has the highest potential to deepen that relationship with that customer."
Can Erica "get real"?
Deepening that relationship will ultimately lead to the final stage of evolution in virtual assistants—personal, human-like interactions.
"Until you really have a deep set of interactions with a customer and you have all of that data to reference, we're really not going to be able to get to that point," says Higdon.
While these human-like interactions are still a ways off, Erica still has valuable content to offer customers, including educational resources through Bank of America's Better Money Habits® site, a web resource that offers free tools and information on financial topics. Users will be prompted to in-app content like videos when Erica senses a need for it, such as when a credit score has gone down.
"Linking those resources together, in a contextual way for consumers, is very powerful," says Higdon.
Moving forward, Bank of America's goal is to integrate all of its capabilities into Erica and the mobile app to make managing financial life easier for its customers.
As more banks move in this direction, virtual assistants may be the catalyst that leads to mobile replacing the branch as the primary channel of interaction.
"Virtual assistants start to play that bigger, more human role, and as a result, it creates the opportunity to fundamentally shift the business model and put mobile at the forefront of the experience," says Tiffani Montez, senior analyst, Aite Group. "The branch, the call center, and even online will become the complementary channels."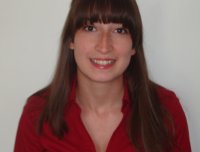 Latest from Ashley Bray
back to top