Bursting a deal asunder
NYCB, Astoria deal termination shows postelection surge's effect on M&A
S&P Global Market Intelligence, formerly S&P Capital IQ and SNL, is the premier provider of breaking news, financial data, and expert analysis on business sectors critical to the global economy. This article originally appeared on the SNL subscriber side of S&P Global's website.
By Brian Cheung and Zander Luke, S&P Global Market Intelligence staff writers
On Oct. 29, 2015, Westbury, N.Y.-based New York Community Bancorp Inc.'s CEO announced that the "long wait is over" and said it was acquiring Lake Success, N.Y.-based Astoria Financial Corp. More than one year later, the two banks announced their long wait for regulatory approval was also over—by calling the deal off.
The merger, which would have created an almost $65 billion company, was part of a landmark growth strategy for New York Community. The bank was already close to the $50 billion asset threshold, so by acquiring another company it could surge past the asset-size mark while building up the expense-absorbing capacity it needed to comply with increased regulation.
Astoria was long thought to be a seller, with rumors swirling for more than a decade. The tie-up with New York Community was seen by observers as a natural fit.
"New York is probably the best fit for them," Anton Schutz, portfolio manager at Mendon Capital Advisors, said in an interview Dec. 14.
Unsealing the deal
The termination was announced in a one-sentence statement jointly issued Dec. 20 by New York Community and Astoria Financial.
William Wallace IV, an analyst at Raymond James who covers New York Community, was "shocked" by the deal cancellation and speculated that the breakup was likely initiated by Astoria. New York Community declined to comment, and Astoria Financial did not respond to requests for comment.
"Astoria probably asked a bunch of questions, and they might have asked for New York Community to sweeten the pot," Wallace said. "It just doesn't make sense for them to do that."
Post-election mood leads to reassessments
Opportunities to "sweeten the pot" may become a running theme for other bank deals still in the pipeline. With bank stocks surging in price following Donald Trump's unprecedented win in the U.S. presidential election, some acquisition targets with newly boosted share prices may rethink how they're valued in a deal.
That's the battle ensuing in Chicago, where PrivateBancorp Inc. saw its stock soar from $35.93 to $44.29 following the June 29 announcement that Toronto-based Canadian Imperial Bank of Commerce was acquiring it. The postelection surge then boosted the stock to $54.28 as of Dec. 9, representing a 49.6% increase compared to the pre-deal announcement closing price.
Proxy firms and some investors recently lobbied for PrivateBancorp to reject the deal, arguing that CIBC's offer undervalues the company. On Dec. 7, PrivateBancorp delayed its vote on the sale to CIBC, giving stockholders more time to think about what the company is actually worth.
Renegotiating the selling company's worth may have instigated the fallout at the table for New York Community and Astoria. When the company said Nov. 9 it did not expect to receive regulatory approval for the deal before year-end, the risk of a penalty through a termination fee was lifted, giving Astoria some bargaining leverage, Matthew Breese, analyst at Piper Jaffray said.
"Given the opportunity to look at the terms, the board of Astoria probably was in a position of strength to say, 'Hey, maybe we can get a better exchange ratio. Maybe we want more cash,'" Breese speculated.
Checking in on sellers' prices
Among the 29 bank stock deals still in the pipeline, shares of the selling company outperformed the KBW Nasdaq Bank Index by an average of 19.5% over the period between the closing bell immediately before deal announcement and Dec. 9.
Looking at the closing price immediately before deal announcement factors in the deal premium, helping to explain most of the outperformance. But shares of Astoria underperformed the KBW Nasdaq Bank Index by 25%.
When looking at performance over the period between the close of trading immediately after deal announcement and Dec. 9, shares of the selling company underperformed the KBW Nasdaq Bank Index by an average of 13.4%. Shares of Astoria underperformed the KBW Nasdaq Bank Index by 18.2% in this regard.
M&A shift affects potential deals as well
The landscape of M&A isn't just changing for banks with pending mergers.
Jeff Rulis, senior research analyst at D.A. Davidson & Co., said the merger of Billings, Mont.-based First Interstate BancSystem Inc. and Bend, Ore.-based Cascade Bancorp, announced just over a week after the election, was adjusted last-minute.
Rulis said he expects merger talks to incorporate more discussion of collars, which set a floor and a cap on the dollar value of a company's stock for each share of the target company.
On Dec. 20, Ontario, Calif.-based CVB Financial Corp. and Visalia, Calif.-based Valley Commerce Bancorp amended their merger agreement to include a price collar for the aggregate merger value. Both companies still expect the deal to close during the first quarter of 2017.
"They had an agreed-upon valuation pre-election and then had an adjustment post," Rulis said. "The deal was announced at 215[%] of tangible book, but it had alluded to the fact that 190[%] was the agreed-upon level before the world changed a bit."
Ahead of a new year and a new administration, the M&A environment will continue to evolve. When it comes to deciding whether to restructure, reconsider or rescind mergers in the making, Breese said the thinking around M&A should consider the worth of each deal, which is ultimately "all in the eye of the beholder."
This article originally appeared on S&P Global Market Intelligence's website under the title, "NYCB, Astoria deal termination shows postelection surge's effect on M&A"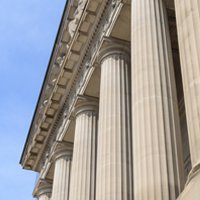 Latest from S&P Global Market Intelligence
back to top