Getting back in driver's seat
Partnering with car buying service could help community banks overtake auto loan rivals
While GrooveCar currently works with credit unions, management wants to extend its approach to banking partners.
The challenge for many banks is to determine the most effective time to market products like auto loans to their customers. The bank is often out of the loop on the product research process—increasingly done online—and is only considered, if at all, at the end of the process.
"Banks are stuck in the traditional product-centric mindset," says Robert Meara, senior analyst, banking group, at Celent. He says banks do invest money in marketing analytics to try to figure out when their customers may be interested in a mortgage or auto loan because "promoting those things in ways that are not timely or relevant is a waste of time." But that's still late in the process.
What if the bank were involved at the start of the auto buying process—in the research phase? This is what GrooveCar aims to do.
Idea born from dealer side experience
Currently, the company only serves credit unions, but David Jacobson, president and CEO, is open to working with community banks, who he believes could also benefit from GrooveCar's programs.
"I've always been a firm believer that you should do what you know on your own, and you should absolutely bring in resources, and in most times outsource, what you're not really great at," Jacobson says.
A car dealer for many years, Jacobson noticed a disconnect between credit unions and dealerships.
"The credit union's goal is to make sure that the members did not finance the car at the dealership, and the dealer's goal was to make sure that the members financed through someone at the dealership other than the credit union," he says.
Jacobson launched GrooveCar in 1999 to bring together the credit unions and dealerships, and the company now offers several programs.
Get them before the dealer
GrooveCar Direct gets the credit union involved at the start of the auto buying process by providing a website template, which is then branded with the particular credit union's name, rates, and other information.
The site includes everything a member needs to research a vehicle—crash test ratings, gas mileage, dealer inventory, etc. As the customer is searching, advertising for the credit union's loans and financing appear.
"The best chance that you have of getting an auto loan is if your members come to you and shop for a car before they go to the dealership," says Jacobson. "Once they go to the dealership, the dealership is going to put them through somebody else's financing." Most often, that is a captive finance company or a large bank.
At the moment, the GrooveCar Direct program works with about 200 credit unions, and the goal is to sign up 400 more by the end of this year.
Some of the credit unions go on to take part in GrooveCar's other programs, including indirect lending, which allows members to finance through their credit unions right at the dealerships.
GrooveCar's leasing segment, CU Xpress Leasing, enables credit unions to offer leases through dealerships. Credit unions handle the lease payments and the credit risk, and CU Xpress Lease takes care of the rest, including the residual risk, setting up lease deals, and managing the relationships with the dealerships.
TrueCar, another web-based car buying service that connects with a broad network of dealers, also works with credit unions as a NAFCU partner.
Breaking the traditional mold
With programs like these, Celent's Meara sees opportunities for banks to move past their traditional approach.
"Rather than selling a product and product attributes and hoping you do that at the right time, why not be involved in helping your customers/members actually get what they're after?" he says. "If you do that, you'll be much more likely to win the business that you provide."
Opportunity is ripe. Aside from USAA Federal Savings Bank's online car buying service, where members can shop for cars and apply for an auto loan, bank programs that reach out to buyers early in the car-buying process are pretty nonexistent.
"Because it's fairly distinctive now, it's probably a great time to jump on," says Meara.
Meara urges banks to consider what else they can offer around car loans. For example, USAA also offers its members auto insurance.
"Being a one-stop shop for their members," says Meara, "is really useful customer engagement."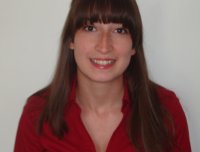 Latest from Ashley Bray
back to top