Who gets market's lift most
U.S. banks and thrifts with the highest P/TBV ratios in latest quarterly scan
S&P Global Market Intelligence, formerly S&P Capital IQ and SNL, is the premier provider of breaking news, financial data, and expert analysis on business sectors critical to the global economy. This article originally appeared on the SNL subscriber side of S&P Global's website.
By Zain Tariq, S&P Global Market Intelligence staff writer
Banking industry stock valuations have continued to increase in 2017. As of Feb. 28, the median price-to-tangible book value ratio for major exchange-traded U.S. banks and thrifts was 184.6%, up 18.8 percentage points from SNL's last quarterly analysis on Nov. 30, 2016.
Birmingham, Ala.-based ServisFirst Bancshares Inc. replaced Conway, Ark.-based Home BancShares Inc. at the top of the charts with a P/TBV ratio of 431.1% as of Feb. 28. The company's stock has more than doubled over the last year.
Home BancShares slid to No. 2 with a P/TBV ratio of 425.7%. Home completed two acquisitions during the last two weeks of February—Fort Lauderdale, Fla.-based Giant Holdings Inc. and Sarasota, Fla.-based Bank of Commerce—and plans to pursue more.
During the company's Jan. 19 fourth-quarter earnings call, Home BancShares' chairman, John Allison, said: "So we're on several transactions and I expect us to be a little more aggressive. Our currency's held up pretty good. We're still trading at 4-plus book, so I think you'll see us active in 2017 and 2018."
Sioux Falls, S.D.-based Meta Financial Group Inc. was the fourth-most highly valued stock in the country on a P/TBV basis as of Feb. 28, up from No. 17 in November's analysis.
Between the end of November 2016 and February 2017, Meta's stock actually lost 5.75%, but its tangible book value per share fell by 32.1% between the third quarter and the fourth quarter so Meta's overall P/TBV ratio surged to 399.4%, up from 291.8% in SNL's last analysis.
Four new companies—Irvine, Calif.-based Pacific Premier Bancorp Inc.; Kalispell, Mont.-based Glacier Bancorp Inc.; Beverly Hills, Calif.-based PacWest Bancorp; and U.S. Bancorp—joined the top 25 list in February, replacing Charleston, W.Va.-based United Bankshares Inc.; Rockland, Mass.-based Independent Bank Corp.; Bethesda, Md.-based Eagle Bancorp Inc.; and Columbia, S.C.-based South State Corp. from the November analysis.
This article originally appeared on S&P Global Market Intelligence's website under the title, "US banks and thrifts with the highest P/TBV ratios"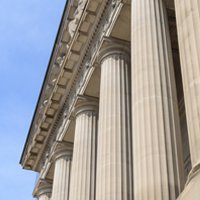 Latest from S&P Global Market Intelligence
back to top