Bank chiefs talk tech to investors
Customer satisfaction remains main goal of technological disruption
Tech issues have become mainstream issues for bank investors, so leaders cover them in some depth in annual messages.
Technology investments by a good number of the largest banks are primarily intended to improve customer experience, in terms of convenience, speed, and one-on-one focus.
That's what may reasonably be concluded by reading the covering letters signed by various top executives in their latest annual reports.
For example, here is how Richard Fairbank, chairman, CEO, and president of Capital One puts it:
"Our goal was to bring the right product, to the right person, at the right time, and at the right price. We built products that smashed the idea of ʻone size fits all' and slashed the price of credit for customers across the country."
Similar sentiments were repeated in a reading of eight of the top 25 annual reports (excluding those that are 100% foreign owned).
Other common themes in these letters include:
• The need to continue technology investments to accommodate digital banking preferences.
• Collaborating with fintechs to bring to market new products and services.
• Consolidating and/or refurbishing branches as part of an omnichannel strategy.
• Establishing new executive positions and staffing strategies geared to boosting the impact of all the new technology.
To be sure, each letter is unique in its tone, structure, and purpose.
Just because a given letter out of the top 25 does not dwell extensively on technology does not mean that that given bank is not concerned with technology investment. However, in the eight examined here, the topic of technology figures prominently in the messages delivered to stakeholders. Taken as a whole, they may convey a sense of how industry leaders regard the importance of technological disruption, and what paths the industry may choose.
The following is in no particular order according to asset size, but does reflect the extent to which technology is addressed in the executive's letter.
Capital One: Richard Fairbank, chairman, CEO, president
"Advances in technology present defining opportunities and risks for banks," Fairbanks says. "To win, banks must operate like leading tech companies. Banking is moving from the branch on the corner to the bank in your hand. And soon it will come to you in real time, on whatever technology you choose, wherever you are, customized for what you need and what you want. As digital changes everything, our goal is to bring ingenuity, simplicity, and humanity to banking."
Among the investments mentioned include a deal with Amazon Web Services to support and accelerate the bank's move to the cloud as well as enabling voice transactions with Amazon Alexa; the introduction of Capital One Wallet; and an API-driven, cloud-based messaging system.
Interestingly, Fairbanks also covers the establishment of "Capital One Cafes," conceived in order to reimagine the brand experience. These cafes are intended to allow visitors to "enjoy great coffee, local food, complimentary wifi, and free community meeting spaces."
Behind the scenes, last year the bank focused on adding tech-related staffers and executives in areas such as information security, cloud infrastructure, data technology, and mobile and web development.
Says Fairbanks: "We are arming our associates with cutting-edge tools and training, and each year thousands of associates participate in customized development programs that support personal and career growth."
Looking forward, he mentions investments in predictive analytics and machine learning. "We are investing in these capabilities to drive growth and efficiency, improve risk management, and address important challenges like fraud and cybersecurity," Fairbanks says.
At the same time, the bank continues to make investments in venture-based innovation.
SunTrust—William Rogers Jr., chairman and CEO
"It has become increasingly clear to us that the retail banking business is no longer centered on the branch but rather is a digitally centered business (either mobile or online) for the majority of our clients," Rogers says. "Therefore, over the past several years we have significantly increased our investment in digital capabilities as clients' preferences for self-service options (such as mobile deposits and online banking) continue to grow."
He emphasizes the bank's omnichannel strategy, citing these developments:
• Recognizing that 75% of consumer needs are met in the branch, many branches have been remodeled and refurbished.
However, since 2011, the number of branches has dropped 17%, and a further reduction of 10% is expected in the next two years. Self-service consumer deposits, excluding direct deposits, represented 43% of total consumer deposits and digital sales represented 23% of total sales—both up significantly from the prior year.
• Investments were made to streamline operations infrastructure and digitize end-to-end processes.
This includes deployment of nCino, a commercial lending platform, last year. This year nCino will be deployed throughout the rest of the bank's wholesale banking function.
• A new portal for mortgages was launched.
Clients can submit an application, upload documents, and track progress throughout the origination process.
• In 2016, a digital investing and banking experience was integrated.
This provides a comprehensive financial solution, including a financial planning suite.
JPMorgan Chase—Jamie Dimon, chairman and CEO
"The reasons we invest so much in technology (whether it's digital, big data, or machine learning) are simple: to benefit customers with better, faster, and often cheaper products and services, to reduce errors, and to make the firm more efficient," Dimon says.
In development now, and due to be rolled out later this year, are:
• End-to-end digital banking, including the ability to open an account and complete the majority of transactions on a mobile phone.
• Investment advice and self-directed investing, including online vehicles for both individual retirement and nonretirement accounts, providing easy-to-use and inexpensive automated advices, and the ability to buy and sell stocks and bonds inexpensively.
• Electronic trading and other online services, such as cash management, in the corporate & investment bank and asset & wealth management businesses.
The bank also actively collaborates with a number of fintechs: Zelle for consumer payment systems, Roostify for mortgages, TrueCar for auto finance, OnDeck Capital for small business lending, and Symphony for communications systems.
Still in development is a Developer Services API store, which will provide direct interfaces with the bank's applications to entrepreneurs, partners, fintech companies, and clients to build new products or services dedicated to specific needs.
Also to come: bill payment and business services.
"While I can't reveal much at the moment, suffice it to say there are some interesting developments coming as we integrate our capabilities with those of other companies," Dimon says.
BB&T—Kelly King, chairman and CEO
"We accelerated our digital transformation. Our new customizable digital banking platform, ʻU by BB&T,' allows clients to do business with us wherever they are on whatever device they choose," says King, citing its adoption by 2 million customers. "Like our digital world, U is constantly changing, offering new features such as credit scores currently and same-day payments in the near future."
Notably, the bank created new positions. These include Chief Digital Officer, Chief Client Experience Officer, and Chief Information Officer.
Says King: "These talented and team-oriented leaders reflect our recognition that technology and business need to interact more seamlessly than ever. BB&T's digital transformation is the latest response to our clients' ever-changing desire for greater convenience in the way transactions are handled."
This year the bank expects to complete three major infrastructure projects—general ledger, commercial loan systems, and a data center—at a cost of about $1 billion.
"Because we have the foresight and strength to invest, we now have the foundation to support future growth," King says.
Elaborating on this, he notes that when the bank embarked on its digital transformation several years ago, it studied the best practices of financial institutions overseas that pioneered digital banking.
"One important lesson: While cutting edge, front-end technology is essential, having advanced backroom infrastructure to support that technology is just as crucial," he says.
Wells Fargo and Co.—Timothy Sloan, president and CEO
"Our customers depend on Wells Fargo's integrated mobile, online, and branch-based banking services; retirement savings offerings; financial services and guidance for businesses large and small; and banking services that support the growth of U.S. companies doing business here and abroad," says Sloan.
Accomplishments in 2016 include: the in-house development of the Wells Fargo Wallet for Android payment tool; a redesigned, secure website for Wells Fargo Advisors; and the FastFlex Small Business Loan that provides quick decisions for online loans. Coming this spring, customers will be able to use any one of 13,000 ATMs card-free.
"With digital account management and payment tools, we help customers manage their financial lives, wherever and however they want," Sloan says.
Citizens Bank—Bruce Van Saun, chairman and CEO
"As [customers] increasingly gain comfort with transacting via digital channels, their preferences for how they manage their businesses and finances are changing," says Van Saun. "We are incorporating these dynamics into our strategy, and are investing across the bank to meet customer expectations and position ourselves for long-term value creation."
Efforts underway include:
• Investments in analytical tools to give insights into each customer's needs.
• Looking for opportunities outside the bank to harness leading-edge innovation.
• Strategies to take advantage of innovations, such as leveraging open applications and moving to a cloud-based infrastructure.
State Street—Joseph Hooley, chairman and CEO
"As we celebrate State Street's 225th anniversary this year, we are keenly aware that our strong heritage doesn't ensure our future success," Hooley says. "Instead, it is our ability to innovate on behalf of our clients that will continue to shape our destiny. Technological innovation has sparked profound change across the banking and financial services industry in recent years, but I believe we have just seen the tip of the iceberg in terms of how technology will disrupt and transform our industry."
In 2016, State Street Global Exchange enhanced its hosted "data-as-a-service platform" called DataGX. It's a scalable, cloud-based service that allows clients to aggregate investment data from multiple service providers or data vendors for a more holistic and integrated view of their business for portfolio management, analytics, and reporting.
Other accomplishments in 2016 include:
• Improved operational and systems performance.
• New client solutions, such as data management, risk, and analytics.
• Digitization platforms to enable straight-through processing of transactions.
Regions—Grayson Hall, chairman, CEO, president
"Customer expectations are evolving rapidly, and we are excited about the many opportunities for technology to expand choice, increase convenience, and provide a consistent experience across all delivery channels," says Hall.
On the one hand, the bank has reduced expenses by streamlining and implementing process improvements that have reduced staffing requirements by 5%. Also, in 2016, it consolidated 103 branches and is working on a goal of a total of 150 branch consolidations by the end of 2017.
"In addition to expense eliminations, we are adding technology and systems that result in a better customer experience, improved risk management, and lower costs. These include our investments in enhanced online banking, digital and mobile capabilities, and in our next-generation branches, which incorporate technology to deliver better service more efficiently," Hall says.
What's your bank up to in the tech space? Share your plans in the comment space below.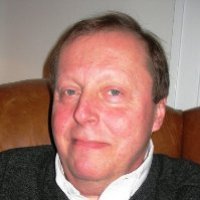 Latest from John Ginovsky
back to top