More sellers than buyers in small bank M&A
Several factors can slow deals for smaller targets
S&P Global Market Intelligence, formerly S&P Capital IQ and SNL, is the premier provider of breaking news, financial data, and expert analysis on business sectors critical to the global economy. This article originally appeared on the SNL subscriber side of S&P Global's website.
By Zach Fox, S&P Global Market Intelligence staff writer
Despite a long-running consolidation trend in banking and a recent run-up in stock valuations, small privately owned banks interested in selling are having a tough time finding a buyer.
Panelists and attendees at the D.A. Davidson Financial Institutions Group Summit in Denver outlined several impediments to small-bank deal activity on May 9, the first day of the conference.
For banks across the nation, including thousands of very small banks struggling to keep up with rising regulatory costs, M&A has been a predominant theme for years. Following President Donald Trump's surprise November 2016 victory, bank stock indexes appreciated as much as 30%, fueling expectations for an acceleration of the consolidation trend. [Editor's note: This article originally appeared May 10.] But a crush of deal activity has yet to materialize, and transactions that have been announced this year have been concentrated among larger banks.
Mismatch seen between would-be targets and buyers
Conference panelists and attendees said there appears to be a mismatch between very small privately held banks of $100 million in assets or less and publicly traded banks with $1 billion of assets or more.
"There are many fewer buyers than there are sellers—many fewer," said Leon Holschbach, president and CEO of Midland States Bancorp Inc. Perhaps the most notable impediment, according to several panelists, is hesitancy about the buyer's currency. Since privately held banks do not have stock, potential sellers are typically more wary of accepting a potential buyer's stock at current valuations. For publicly traded banks, sellers have their own stock that has appreciated greatly in recent months.
"For smaller, privately held banks or ones that are less publicly traded, you're likely to have a shareholder base that is way more concerned about the stock. It's about to be our money. It's an investment decision, not necessarily a sell or buy decision," said Scott Kingsley, CFO of Community Bank System Inc., in an interview.
Search for scale grows with growth
Further, as acquisitive banks become larger, there is a need to buy larger banks. Banks approaching the $10 billion asset threshold are particularly keen on acquiring a bank of size. Crossing the threshold subjects banks to the Durbin Amendment, which limits debit interchange income, and additional regulatory scrutiny including stress testing and supervision by the Consumer Financial Protection Bureau.
Community Bank System will cross the $10 billion level when it closes its purchase of Merchants Bancshares Inc. Community Bank CEO Mark Tryniski said management set a requirement that the company's threshold-crossing deal remain accretive to shareholders, despite expectations that the Durbin Amendment would reduce revenue by $10 million per year. He said the concept of scale, such as reaching $12 billion or $13 billion in assets, was less important than acquiring an earnings stream to cover the costs of crossing the threshold.
"We were going to hurdle $10 billion, absorb the $10 million [reduction] and still generate accretion for our shareholders. That's what we've said for the last couple years, and we were able to do that with this transaction," Tryniski said.
Bankers also noted that acquiring a bank of size can deliver better returns and more growth than a smaller acquisition with similar levels of company resources. Holschbach, whose bank currently has about $3.4 billion in assets, said the bank will consider very small banks if it represents a perfect geographic fit or represents a discrete driver of fee income. But outside of those parameters, his bank is looking bigger.
"You don't get very far along the path we've been on until you come to this profound realization: It takes about as much work to do a $200 million deal as a $1 billion deal," he said.
This article originally appeared on S&P Global Market Intelligence's website under the title, "More sellers than buyers in small bank M&A"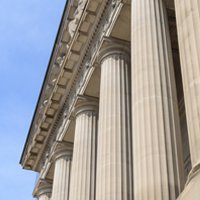 Latest from S&P Global Market Intelligence
back to top