Merger oversight gains speed and fairness
Bankers report easier regulatory M&A approval, with proper planning
S&P Global Market Intelligence, formerly S&P Capital IQ and SNL, is the premier provider of breaking news, financial data, and expert analysis on business sectors critical to the global economy. This article originally appeared on the SNL subscriber side of S&P Global's website.
By Zach Fox, S&P Global Market Intelligence staff writer
Bankers say they have seen glimmers of easing in regulatory requirements for M&A but that regulatory supervisory activity remains intense.
During the D.A. Davidson Financial Institutions Group Summit in Denver, bankers said there are signs that community activists are having less success stopping deal activity with frivolous lawsuits. At the same time, they said supervisory scrutiny remains a challenge and that new problems can derail the timely closing of a deal.
Mark Tryniski, president and CEO of Community Bank System Inc., said regulators have started to recognize that activists will file objections with the sole intention of holding up the deal. In one case, Tryniski said an objection cited discrimination by the bank in three markets, two of which the bank did not operate in.
"What I've seen at least with the [Office of the Comptroller of the Currency] and [Federal Reserve], there is a modest recognition that the pendulum might have swung too far on some of this stuff and it appears to be swinging back a little bit to the center," Tryniski said. He also said members of the judiciary have caught onto the trend, increasing the likelihood of a prompt dismissal.
Regulatory pendulum shifting?
At the same time, banks said they have not noticed easing of regulatory requirements in their regular supervisory meetings. "I would say that we're hopeful that that regulatory pendulum will come back to the middle, but we have not seen it shifting yet," said Robert Wahlman, executive vice-president and CFO of Customers Bancorp Inc.
Steven Nell, executive vice-president and CFO for BOK Financial Corp., also said chatter of the regulatory pendulum moving to the middle has outpaced reality. "We haven't noticed much change, but people expect it to come," Nell said.
On deals, too, the potential obstacles that can trip up a deal remain numerous, said Jeffrey Haas, a partner with law firm Holland & Knight. While banks seem to have adjusted to regulatory requirements on Bank Secrecy Act compliance, Haas said he expects deals to still run into trouble on other issues.
"The universe of things that can trip up a bank are expanding. It used to be primarily [Bank Secrecy Act]. I think you'll see more and more of the cyber issues can trip up a bank. You're seeing issues with [commercial real estate] concentration," Haas said.
Planning becomes key
On the other hand, bankers at a panel focused on M&A said institutions can get deals done with proper planning. They said banks need to engage with regulators prior to even pursuing a deal.
Richard Schaberg, head of the financial institutions group for legal firm Hogan Lovells, said banks interested in acquisition should talk to regulators before identifying a specific deal and just discuss their intention to acquire and what hurdles might be involved. Other panelists echoed the sentiment in multiple sessions at the conference.
"When we come to [regulators] with an application, we've typically talked with them 12, 18, 24 months earlier [to let them know] that this is a particular institution that we have an interest in," said Steven Gardner, chairman, president and CEO of Pacific Premier Bancorp Inc. "And we just think that's critical."
This article originally appeared on S&P Global Market Intelligence's website under the title, "Bankers report easier regulatory M&A approval, with proper planning"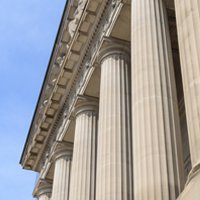 Latest from S&P Global Market Intelligence
back to top