What to do with herd of supermarket branches?
Future of Guaranty's 107 in-store branches uncertain, but one bank could bite
S&P Global Market Intelligence, formerly S&P Capital IQ and SNL, is the premier provider of breaking news, financial data, and expert analysis on business sectors critical to the global economy. This article originally appeared on the SNL subscriber side of S&P Global's website.
By Kelsey Bartlett and Zuhaib Gull, S&P Global Market Intelligence staff writers
When Milwaukee-based Guaranty Bank (MHC) failed, it left a question mark over the future of more than 100 branch locations in grocery stores across five states.
After regulators closed Guaranty Bank on May 5, Raleigh, N.C.-based First-Citizens Bank & Trust Co. entered into a purchase and assumption agreement for all of the failed bank's deposits, but none of its 107 in-store branches. Twelve brick-and-mortar locations in Illinois, Minnesota and Wisconsin will reopen as First-Citizens Bank & Trust branches, but it remains unclear what will happen to the empty in-store locations.
At least one regional bank in Wisconsin could be interested in filling that void. Brent Tischler, executive vice-president and director of retail banking at Green Bay, Wis.-based Associated Banc-Corp, said that his company would not be opposed to opening additional in-store branches, or acquiring those of a failed bank. He declined to say whether the bank has a deal in the works.
"We will always look at options to improve our distribution in all of the markets that we're in," he said in an interview. "If an institution fails or gets acquired and there's an opportunity to go into select locations that may fill in our network or complement what we already have in place, we'll certainly always take a look at those opportunities."
Associated has $29.11 billion in assets and operates more than 200 banking locations throughout the Midwest. About 10% of those are in-store locations, according to Tischler. He views in-store branches as a small but crucial portion of the Associated branch network. He said within the company's larger markets, like Milwaukee, Madison, and Green Bay, in-store branches serve as convenient, satellite locations that augment "flagship" branches. He also said the branches are a valuable means of gaining new customers.
"We think the in-store model also provides some in-store acquisition opportunities," he said. "We have grocery stores that have 15,000 to 20,000 shoppers that walk in front of our in store branch every week."
What store owners say
In a May 10 interview Rachel Hurst, a spokesperson for Kroger Co.'s Michigan stores, said the company was still in the dark as to what will happen to the locations. Hurst said Kroger expects the new owners or the FDIC to reach out in the coming weeks with a plan to either re-occupy the branches or exit existing licensing agreements. Retailers are also working to determine the future of Guaranty's in-store branches. [Editor's note: S&P Global originally posted this article on May 16.]
A spokesperson for Kroger's Atlanta division said the company found out about the failure at the same time as customers, and that the company is working with its facility engineers to figure out how to "best adapt that space into our store operations."
A Pick 'n Save representative said it is too early to speculate about the future availability of the spaces.
Does this model still fly?
Meanwhile, some experts suggest the failed bank's in-store branches will remain closed, as the industry continues to shutter physical locations. During the first four months of 2017, U.S. banks and thrifts closed a net 490 branches, with the Midwest accounting for over 60% of those net closures, according to an S&P Global Market Intelligence analysis.
James Caliendo, president and COO of PWCampbell, a firm that plans and builds branches, said the demand to build in-store branches has declined dramatically in recent years.
"The attraction is that you can open up a branch for a lesser cost," he said. "But it's not a facility that is going to build market share."
Ken Thomas, president of independent bank consultancy K.H. Thomas Associates, said many in-store branches were destined to fail because they usually don't generate significant loans or deposits. Most income, he said, is derived from service charges and fees from lower- and moderate-income populations.
"They're not profitable," he said. "They make their money solely on service charges. They go after a certain demographic that Walmart has—lower and moderate income—and then they hit them up for service charges and fees."
David Kerstein, president and founder of financial institution consultancy Peak Performance Consulting Group, said in-store branches are "a good targeted strategy in the right situation." If anyone takes over Guaranty's in-store branches, Kerstein said it is more likely to be smaller banks on a selective basis.
"They're lower cost, but they have lower upside potential," he said. "They're a good way to either fill in a market with some additional distribution points, or to enter selective markets. But you've got to run these differently. You can't apply exactly the same model, and you have to be very targeted in where they go."
This article originally appeared on S&P Global Market Intelligence's website under the title, "Future of Guaranty's in-store branches uncertain, but one bank could bite"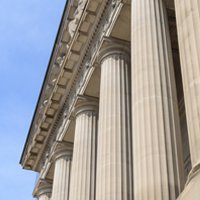 Latest from S&P Global Market Intelligence
back to top