Chill winds in auto land
Looming auto slowdown might not be a crisis—but there will be pain
S&P Global Market Intelligence, formerly S&P Capital IQ and SNL, is the premier provider of breaking news, financial data, and expert analysis on business sectors critical to the global economy. This article originally appeared on the SNL subscriber side of S&P Global's website.
By Zach Fox and Zain Tariq, S&P Global Market Intelligence staff writers
While emerging distress in the automotive sector seems unlikely to trigger a financial crisis, the industry appears headed for, at minimum, a cooling that will bring pain for certain lenders and communities.
The auto sector has been a boon to the U.S. economy in recent years, but now red flags abound: Sales are down and loan delinquencies are up. By one measure, auto loans are performing worse than they did during the Great Recession.
Communities dependent on auto manufacturing are losing thousands of jobs. Investors with exposure to subprime auto loans are seeing losses spike. Despite the warning signs, some financial institutions have increased their exposure in recent quarters. While many lenders have tightened underwriting standards, others—particularly private equity-backed subprime auto lenders—remain a concern, said Amy Martin, a senior director for S&P Global Ratings.
"The subprime industry continues to face a number of headwinds," Martin said. "Higher borrowing costs could impact the independent subprime auto finance companies, especially those that have been struggling in recent years."
Cause for concern
In the first quarter, banks reported a quarter-over-quarter decline in auto loans, the first drop in years. Two sectors stood out for gaining market share in the first quarter: captive auto finance companies—lenders such as Toyota Motor Credit Corp. that are owned by car manufacturers—and credit unions, which grew auto loans by almost 14% year over year.
Although short-term delinquencies fell in the first quarter, that tends to be a seasonal trend economists attribute to tax refunds. More seriously delinquent borrower figures are on a clear upward trend, according to data from Experian and the Federal Reserve Bank of New York.
Securitizations composed of subprime auto loans are posting especially large losses. Subprime deals from the 2016 second quarter are performing even worse than subprime deals from 2007.
And fraud seems to be a growing concern, potentially driving even greater losses in the months to come. PointPredictive, a consultancy that helps lenders identify fraud, forecasts auto loan fraud will reach $6 billion in 2017, double last year's estimate. Frank McKenna, chief fraud strategist for the company, said there is a worrying parallel with the subprime mortgage bubble that led to the 2008 credit crisis.
"Lenders are reliant on third parties to collect information. They were very reliant on mortgage brokers, and now they're reliant on dealers," McKenna said. "The opportunity is ripe for misinformation."
Lenders could also see diminishing recoveries on defaulted loans since used-car supplies are growing, depressing values. And softer new-car demand has some economists projecting a decline. The annualized rate of new-vehicle sales fell 2.9% to 17.0 million in May, the fifth straight month of year-over-year declines.
The National Automobile Dealers Association reported that used-vehicle values fell 10.3% year over year in May. The group projects new-vehicle sales will remain at roughly 17.1 million this year before dipping slightly to 16.8 million in 2018.
"I think it's a plateau we're looking at," said Steven Szakaly, chief economist for the industry group.
Any drop in sales could prove disruptive for communities dependent on auto manufacturing. "The proper response to new-vehicle sales starting to decline is a pullback in production, and that will have an impact on the number of people [employed] in manufacturing," said Jonathan Smoke, chief economist for Cox Automotive, a media company that owns Autotrader and Kelley Blue Book.
Localized hurt
No communities feel the pain of auto layoffs more than Toledo, Ohio, and Detroit, Mich. In Detroit's Wayne County, auto manufacturing is 19 times more concentrated than the national average, and in Toledo's Lucas County, the sector is 18 times more concentrated. That represents the highest concentrations in the nation: No other county's concentration level is more than 3x, according to government data from the Bureau of Labor Statistics. Smoke said job losses will be especially severe if the national, annualized sales rate drops below 16.5 million.
Manufacturers are already laying off employees with the annual sales rate at 17 million. Nationally, there were 206,300 jobs in motor vehicle manufacturing in May, a decrease of 2.2% from the year-ago month. In Toledo, the Toledo North Assembly Plant has announced temporary layoffs affecting 3,207 employees. In Detroit, General Motors has announced layoffs affecting 1,171 employees, citing reduced vehicle production volume.
Toledo appears particularly vulnerable to auto manufacturing layoffs. Across northwest Ohio, 42% of jobs are tied to the automotive sector, according to Regional Growth Partnership, a state-sponsored economic development group. Over the last five years, Toledo auto companies doubled their number of manufacturing employees.
"We're not going to see those numbers year-in, year-out," said John Gibney, vice-president of marketing for Regional Growth Partnership. "But automotive is still going to be a strength for our region." Gibney said the region's economy has diversified in recent years with increased investment from energy and logistics companies.
Cause for calm
Despite the red flags, there is reason to believe any automotive downturn will have a significantly milder effect on the economy than the housing crisis.
For one, the auto sector is far smaller than the housing market. In the first quarter, auto loans totaled $1.17 trillion. In 2008, mortgages and home-equity loans totaled $9.90 trillion. Further, while auto loans have shown weakness, the pace of deterioration pales in comparison. In the 2017 first quarter, 2.3% of auto loans had become severely delinquent over the last year, a year-over-year increase of 12 basis points. When mortgages showed a similar level of delinquency—2.4% in the 2007 second quarter—the year-over-year increase was 110 basis points.
And not all economists are projecting a decline in auto sales this year. Mekael Teshome, an economist for PNC Financial Services Group Inc. who studies the northwest Ohio economy, projects a slight increase in the auto sales rate over the next 18 months, reaching 17.5 million by the end of 2018.
Even in securitized subprime auto loans, the risk appears mitigated. While securitizations are posting net losses that exceed pre-crisis levels, the deals' sponsors are compensating investors by increasing "credit enhancement," a term for additional equity or other instruments that absorb the losses. As a result, S&P Global Ratings issued 264 upgrades and zero downgrades on subprime auto deals from 2016 through Feb. 28, 2017.
"Credit enhancement has kept pace with losses," S&P Global Ratings' Martin said. "Ratings have been very stable." Prior to the onset of the mortgage crisis, warning signs had surfaced: S&P issued 400 downgrades to residential mortgage-backed securities in 2006, although there were also more than 1,000 upgrades.
Similarly, Moody's reported that "nearly all rating actions" in the first quarter were upgrades. On the other hand, Moody's on May 30 downgraded $1.1 billion of auto loan-backed securities citing "weaker than expected performance of the underlying loans." And while PNC's Teshome has a relatively optimistic forecast, even he does not see much room for growth for communities dependent on the auto industry.
"I expect the industry to be essentially flat in terms of jobs," he said. "And if there is a downturn in sales, then that would be a downside risk for employment in the sector."
This article originally appeared on S&P Global Market Intelligence's website under the title, "Looming auto slowdown might not be a crisis, but there will be pain"
Download reprint of S&P Global Market Intelligence article
Afterword: Auto exposure and bank stocks
S&P Global Market Intelligence conducted an analysis using data from Kensho Technologies Inc. to see how certain bank stocks tend to react when the annualized new vehicle sales figure, as reported by the Bureau of Economic Analysis, misses the consensus estimate by at least 500,000. This has happened 28 times since 2002.
The analysis looked at stock reactions during the trading day following each event for the parent companies of the four U.S. banks (with more than $10 billion in total loans) that had the largest ratio of auto loans to total loans—Ally Financial Inc., Capital One Financial Corp., Huntington Bancshares Inc. and TCF Financial Corp.
After disappointing auto sales reports, Ally's stock lost 2.00%, on average, compared to a 0.17% dip in the S&P 500, according to the analysis. Huntington and Capital One saw average losses of 1.49% and 0.85%, respectively. TCF also tended to underperform the S&P 500 after auto sales missed the consensus by at least 500,000, but its results were not statistically significant, according to Kensho.
S&P Global Inc. owns both S&P Global Ratings and S&P Global Market Intelligence. S&P Global Inc. has an investment in Kensho Technologies Inc.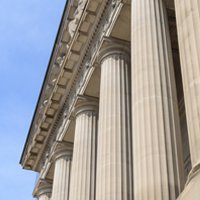 Latest from S&P Global Market Intelligence
back to top