New CFPB overdraft forms draw compliments—and questions
"Know Before You Owe" disclosures will be clear, but the research behind them is not.
The Consumer Financial Protection Bureau (CFPB) recently unveiled new overdraft disclosure prototypes designed to make it easier for consumers to understand the ramifications of opting in to overdraft coverage. The need to make such information clearer is evident, the bureau says, by its finding in a recent study that customers who frequently overdraw their checking accounts typically pay almost $450 more in fees if they opt in to debit card and ATM overdraft coverage. "Our study shows that financially vulnerable consumers who opt in to overdraft [protection] risk incurring a rash of fees when using their debit card or an ATM," said CFPB Director Richard Cordray in announcing the new forms. "Our new 'Know Before You Owe' overdraft disclosure prototypes are designed to help consumers better understand the consequences of the opt-in decision."
Michael Moebs, economist and CEO of Moebs Services in Lake Forest, Ill., says many aspects of the proposed changes are positive. The original form was produced in 2010 and needs to be updated; the cost impact on banks seems to be minimal; and using the new forms is not mandatory. "We cannot find anything where they're saying, 'You have to do this'—no suggested Congressional action, no change to existing regulation," he says. "We think what they're proposing is really quite good: more informative, simpler, and it spells out things better for the consumer. From that perspective, we would give them an A." He expects the industry will agree. "I think most banks, thrifts, and credit unions also would say, 'Thank you; this needed to be updated.'"
Yet Moebs does not give high marks to the CFPB's methodology, pointing out that the bureau tailored data to fit its findings. "While the CFPB claims to have studied 40 million checking accounts, they actually studied only 240,000 checking accounts," he says. Moreover, the checking accounts they chose included 48,000 customers who frequently overdraw—20% of the sample—even though the bureau's own study found only 9% of all accounts have frequent overdrafts. "The CFPB heavily skewed the overdraft study to achieve the results they wanted," Moebs says.
Unrepresentative, outdated, and wrong
The findings are further flawed because they're based on surveys of a very few larger banks with no information about how many banks were included or where they're located. "That violates every scientific inquiry and analysis known to mankind," Moebs says. Including information about how many banks were studied, the regions they serve, and the banks' asset ranges would have protected the identity of specific banks while giving credibility to the findings. In addition, the exclusion of credit unions, thrifts, payday lenders and other shadow banking outfits makes this "an extremely narrow study," he says.
Moebs also takes issue with the CFPB basing its findings on prices and policies that don't represent the true state of the market. For instance, the CFPB cited "a typical overdraft fee of $34," when the average overdraft fee actually is $30, and the rate is declining. Community banks and credit unions in particular are moving toward more consumer-friendly policies such as lower overdraft charges, grace periods, and caps on fees—with some charging as little as $6 for a debit card overdraft, Moebs says—yet "the CFPB has taken none of this into consideration."
Another factor the bureau missed is that shadow banking outfits such as payday lenders constitute 55% of overdraft business, Moebs says. So why is the CFPB looking at only the depositories? The most likely explanation is because that fits their narrative of high overdraft charges. The average overdraft fee at a depository is $30; the average for a payday lender is $18—and the payday lenders will give you 14 days to pay back, Moebs explains. "If you're a frequent overdrafter, which is cheaper? What is better: getting 14 days to repay or 24 hours?"
Also puzzling is why the CFPB relied on outdated information, analyzing for its study account-level data from January 2010 through June 2012. "The world of financial services, including consumer checking behavior, is a different place today than it was five to seven years ago," Moebs says. "The way consumers use checking accounts is different; payment channels are different—mobile wallets didn't even exist in 2010—so the CFPB study is extremely outdated."
Banks may benefit nonetheless
Despite the flawed methodology used to justify them, the new forms may prove helpful to banks, and Benjamin Olson, a partner in the Washington, D.C., office of Buckley Sandler LLP and former Deputy Assistant Director for the Office of Regulations at the CFPB, says they have been a long time coming. "Revisiting the Fed's 2010 overdraft rules—which require consumers to consent to overdraft charges but which have not reduced usage in the way consumer advocates had hoped—has been on the CFPB's agenda since the agency opened its doors in 2011," Olson says. "However, the difficulty of the issues, the importance of overdraft revenue to many smaller institutions, and other priorities have delayed the bureau from taking any concrete action."
Now that it has, the CFPB says it wants to make the changes easy. The new forms will be available on the bureau's website, from which banks can plug in their specific information and quickly download forms for free. "This new approach could make it seamless for banks and credit unions to use a new model form within their existing compliance systems, and easier to update their disclosures following future overdraft program changes," the report says.
Moebs is baffled as to why overdraft disclosure is a priority for the bureau when it isn't a priority for consumers, noting that of the 1.3 million complaints the CFPB has received, only 1.4% concern overdrafts. "The things most important to consumers are how to open and close accounts and how transactions work," he says. "The CFPB has not looked at any of this, and that's a major problem."
Nonetheless, the focus remains. "The release of the prototype forms tells us that enhanced disclosure is part of the bureau's plan," Olson says, "but we will have to wait to see whether the Bureau also plans to take on the sensitive issue of restricting the use of overdrafts even when consumers provide informed consent. This, of course, assumes the bureau is able to act before a change in leadership."
Prototypes of the Know Before You Owe overdraft disclosure are available at: http://files.consumerfinance.gov/f/documents/201708_cfpb_A-9-form-ficus_overdraft-model-forms-prototypes.pdf
The CFPB study on overdrafts can be found at: http://files.consumerfinance.gov/f/documents/201708_cfpb_data-point_frequent-overdrafters.pdf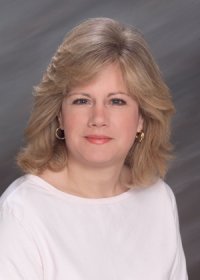 Latest from Melanie Scarborough
back to top