TIAA CD Offers Guaranteed Preservation Of Capital With Investment Upside
CD's have come back into the investment conversations over the last few months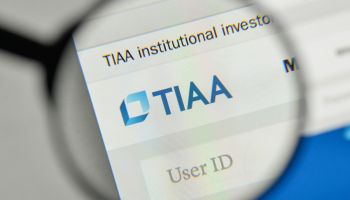 Although interest rates have come down and one can only speculate now over the Fed's next move, CD's have come back into the investment conversations over the last few months.
TIAA Bank is now offering what they call a Diversified Assets MarketSafe® CD. The CD has a 4-year term on it. The objective of the CD is to reach investors that are seeking exposure to a diverse group of assets but with little downside risk. TIAA said that the CD will include precious metals, currencies and emerging markets without any the downside risk to their principal.
While the market is near all time highs, and gold showing very little action, it might seem like an odd time to market the product. However, 2020 is an election year, and the product can be seen as a hedge against a potentially volatile market.
Investors can only come into the CD up to May 29, 2019 with the issue date targeted for June 10, 2019.
A press release highlighted some of the key benefits of TIAA's Diversified Assets MarketSafe® CD:
A claim of a unique combination of 100% principal protection and the potential for strong, market-driven gains
FDIC insured up to the $250K maximum and are IRA eligible
There are no account fees
There is no periodic rate of interest or annual percentage yield paid on this CD
A potential Market Upside Payment at maturity based on the equally weighted performance of the following four equally weighted assets:

Gold (GLD)
Emerging Market Equities (EEM)
Brazilian real (BRL)
Euro (EUR)
This approach could be more and more appealing to investors if the markets have a major correction. The structure of the CD will likely be competition for retail banks that offer guaranteed returns but with limited upside. The investments are also appealing because they are not correlated with traditional equity investments.
back to top