Details Behind Morgan Stanley's Decision to Acquire E*Trade in $13bn Deal
Combination will create a $3.1 trillion wealth management business when it completes later this year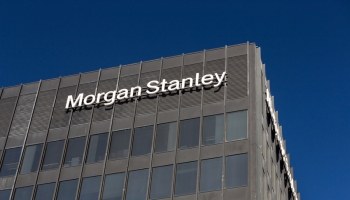 Morgan Stanley is to acquire E*Trade Financial Corporation in a $13 billion deal that will create a $3.1 trillion wealth management business.
The transaction would make Morgan Stanley "an industry leader in wealth management across all channels and wealth segments", according to a statement from the banking giant.
E*Trade has more than 5.2 million client accounts and $360 billion of retail client assets through its direct-to-consumer and digital services, which will add to Morgan Stanley's $2.7 trillion of assets and 3 million clients, which are mostly advisor-driven.
Morgan Stanley also plans to combine its Shareworks stock plan business with E*Trade's offering in this area. Together the combined stock plan business would have 4.6 million clients.
James Gorman, chairman and CEO of Morgan Stanley, described the E*Trade acquisition as "an extraordinary growth opportunity" for the wealth management business, adding an "iconic brand" to its stable.
On the financial side, the deal would help Morgan Stanley's "decade-long transition" to a more durable, "balance sheet light" business mix, Gorman added.
Mike Pizzi, E*Trade's CEO, will continue to run the company following the acquisition, and will join Morgan Stanley's operating and management committees.
"By joining Morgan Stanley, we will be able to take our combined offering to the next level and deliver an even more comprehensive suite of wealth management capabilities," Pizzi said. "Bringing E*Trade's brand and offerings under the Morgan Stanley umbrella creates a truly exciting wealth management value proposition and enables our collective team to serve a far wider spectrum of clients."
Morgan Stanley said it expected "significant cost and funding synergies" from the deal. Upon integration of the two companies, the combined wealth and investment management businesses will contribute approximately 57% of the firm's pre-tax profits, according to Morgan Stanley's statement, not including potential synergies. This compares to roughly 26% in 2010.
Cost savings from the combination have been estimated at $400 million, as well as potential funding synergies of roughly $150 million from optimizing E*Trade's $56 billion worth of deposits.
The acquisition is subject to approval by regulators and E*Trade shareholders, and is expected to complete in the fourth quarter of 2020.
Morgan Stanley reported a record net revenue of $41.4 billion for 2019, up by 3.3% year on year, and net income of $9 billion for the year.
E*Trade also achieved a record net revenue in 2019, bringing in $2.9 billion while expanding its services and adding more than 300,000 new customer accounts.
back to top