Fee Pressure to Cost banks 5% of Revenue, Study Warns
Accenture analysis urges banks to adopt new technology to replace revenues lost from competitive and regulatory pressure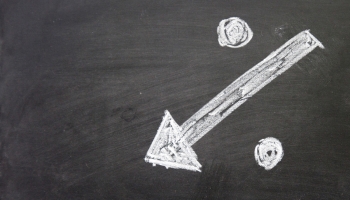 Traditional banks could lose billions in retail revenue over the next 3-5 years as they come under pressure from low-cost or no-fee banking services, according to research from Accenture.
In a new report, the global consultancy company warned that these revenues were at risk if banks did not respond to competitive and regulatory pressures.
Accenture's analysis reported that traditional banks' revenues generated from fees charged for services such as cross-border payments and foreign exchange transactions could be eroded, which it said could result in "average revenue loss of 5%".
"Whether in one year or five, the billions in revenues that traditional banks collect annually for basic services and penalties, like overdraft fees, will erode," said Alan McIntyre, senior managing director and global head of Accenture's Banking practice.
"Banks that proactively cannibalize this diminishing revenue by helping customers manage their money better will earn their trust, which benefits both parties.
"The economic logic is simple: Better advice leads to better customer decisions, which create more wealth over time – more wealth for banks to help manage."
Accenture recommended that banks explore the use of technologies such as "artificial intelligence and predictive analytics" to provide customers with value-added services. Accenture claimed banks could capture "9% incremental revenue growth, on average, by doing so".
Digital challenger banks were winning customers over with personalized approaches, user-friendly app technology and the promise of lower fees through "managing their finances more wisely", the consultancy's report said.
In the UK alone, it reported, an estimated 20 million customers had opened accounts with "digital neobanks" such as Monzo and Starling.
Juniper Research earlier this month reported that the number of digital banking users was expected to hit 3.6 billion worldwide by 2024, marking an increase of 54% in four years.
Juniper's report highlighted the use of technology by banks such as Bank of America, BBVA and JP Morgan Chase as standout performers in responding to customers' changing needs.
In response, Accenture's European head of banking practice Julian Skan said other banks needed to take advantage of an opportunity to "reap first-mover advantage and grow net revenues by building trust through day-to-day advice and transparency".
"For most of the countries we analyzed, banks could increase revenue through a trust-based approach that would more than compensate for the revenues under threat," he added.
The analysis – which involved a survey of nearly 15,000 banking customers across Europe, North America, South America and Asia Pacific, as well as a quantitative analysis of banks – is the latest in a line of research demonstrating the growing importance of digital banking services.
Analysis published by Statista and LearnBonds.com last month estimated that smartphone-based point-of-sale payment methods would facilitate more than $1 trillion worth of transactions this year, an increase of more than a third in 12 months.
back to top