The New Jersey Community Bank Flying High in PPP Ranking
Cross River Bank's partnerships with more than 30 fintech companies has enabled it to loan more than PNC, US Bank and Trust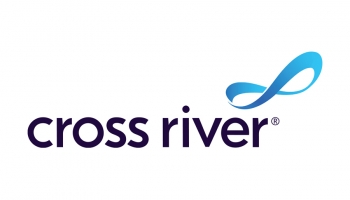 A community bank based in New Jersey leveraged multiple fintech partnerships to process more Paycheck Protection Program (PPP) loans than almost any other lender in the US.
Cross River Bank, which has roughly $2.5 billion in total banking assets, processed more than 105,000 PPP loans worth a combined $4.7 billion as of June 6, according to data from the Small Business Administration (SBA).
It ranked 15th in the SBA's list of the top PPP lenders by value, and fourth by the number of loans processed. Only JPMorgan Chase, Bank of America and Wells Fargo have facilitated more loans.
The average size of loans processed by Cross River was $44,625, which the bank said highlighted its focus on "the most vulnerable small businesses and non-profit organizations in every state".
Cross River partnered with more than 30 fintech companies to scale up its PPP lending capability, including:
BlueVine, a business loans specialist;
Divvy, an expenses and payroll app provider;
Gusto, a payroll software provider;
Intuit, which owns multiple accounting and payroll apps;
money transfer specialist Veem; and
Kabbage, a specialist in small business funding.
Gilles Gade, founder and CEO of Cross River, said the fintech partnerships were key to the scaling of its lending program.
"COVID-19 has had a devastating impact on businesses across the country and we immediately recognized how to leverage our own technology, knowledge of fintech and expansive relationships to ensure wide access to PPP loans," Gade said.
"True to our roots, our team stepped up when others refused, ensuring that every small business in need had the resources and opportunity to receive funding, regardless of size or location."
Cross River estimated that its PPP lending had supported "nearly 600,000 employees and their families" during the crisis.
In addition to the fintech partnerships and its own proprietary lending platform, Cross River also purchased loans from tech companies to provide liquidity, which it said "led to an additional 142,000 jobs supported through 44,000 loans".
Outside of the PPP, Cross River said it had also partnered with local organizations and leaders to provider financial literacy tools, as well as donating more than 230,000 pieces of personal protective equipment to hospitals. It also provided hand sanitizer and delivered hot meals to first responders and medical workers.
The SBA revealed in its latest weekly report that more than $511 billion had so far been loaned through the PPP to more than 4.5 million businesses.
back to top