Southern Missouri Bancorp and Fortune Financial Announce Merger; BankPlus Acquires First Trust Corporation
Plus: Dupaco Community Credit Union and Home Savings Bank partner and First Citizens and CIT extend merger
|
Written by Banking Exchange staff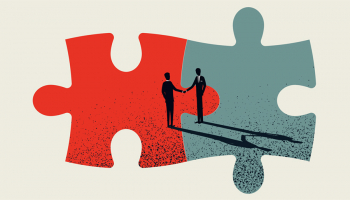 Southern Missouri Bancorp, the parent corporation of Southern Bank, and Fortune Financial Corporation have announced a merger in a stock and cash transaction valued at $29.9 million.
Under the terms of the merger, Fortune shareholders will either receive a fixed exchange ratio of 0.2853 shares of Southern Missouri common stock, or a cash payment of $12.55 for each Fortune stock.
Following the transaction, the combined company's total assets will be approximately $3 billion, with total net loans of $2.4 billion and total deposits of $2.5 billion. The combined company will operate in 51 locations in Missouri, Arkansas, and Illinois.
Greg Steffens, president, and CEO of Southern Missouri, said: "Fortune has developed a number of business lines that complement our organization well and provides a point of entry to a large and growing banking market where we believe our community banking model will perform well.
"Fortune customers will benefit from the scale and technology we will help their banking officers bring to their relationships."
Southern Missouri and Fortune anticipate completion of the transaction late in the first quarter of 2022.
Meanwhile, Bancplus Corporation, the parent firm of Bankplus, is to acquire First Trust Corporation, the parent company of First Bank and Trust, creating a combined company with $6.4 billion in assets.
Following the transaction, the company will also have deposits of $5.7 billion, and gross loans of $4.5 billion.
BankPlus' acquisition of First Bank and Trust builds on its presence in Louisiana, particularly in the New Orleans market.
First Trust Corporation chairman and CEO, Joe Canizaro, said: "By joining with BankPlus, our customers will gain access to a wider breadth of banking products and services.
"Our customers will benefit from the larger lending capacity and access to an experienced wealth management group."
Elsewhere, Dupaco Community Credit Union has confirmed it will acquire Home Savings Bank in an all-cash transaction.
Home Savings Bank operates two bank branches in Madison, Wisconsin and had approximately $183 million in assets as of June 30, 2021, while Dupaco currently operates 18 branches, including a branch in Platteville, Wisconsin, and has over 143,000 members.
The acquisition will increase Dupaco's total number of branches to 20 and total assets to approximately $2.8 billion based on financial data as of June 30, 2021.
Dupaco president and CEO, Joe Hearn, said: "The bottom line is that on day one, the partnership will provide a positive financial return to all members of our cooperative, while simultaneously adding two branch locations to enhance service to the thousands of Dupaco members who live and work in southwest Wisconsin."
The transaction is expected to close in the second quarter of 2022.
Finally, First Citizens has extended its merger with CIT from October 15, 2021, to March 1, 2022.
The merger has already received approval from the Office of the North Carolina Commissioner of Banks and the Federal Deposit Insurance Corporation.
When completed, the combined company will operate under the First Citizens name and establish a top 20 bank based on assets among U.S-headquartered banks.
back to top