ABA Calls for Flexibility on Climate Risk Rules
The Federal Reserve should not be prescriptive when setting rules and guidelines around climate change risk, the association says
|
Written by Banking Exchange staff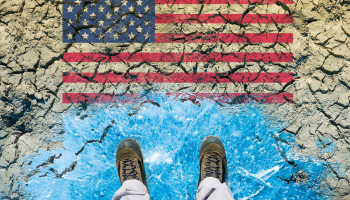 Guidance for banks related to climate change risk should be "high level and flexible" to ensure they do not limit the ability to operate, according to the American Bankers Association (ABA).
The association was responding to a request for comment from the Federal Reserve regarding proposed rules for climate-related risk management at large banks and other major financial institutions.
While it supports the overall aims, the ABA told the Federal Reserve in its letter that the central bank should "continue to take a principles-based approach that is flexible and iterative".
"This will allow large banks to assess the risks they identify as the most material to their unique circumstances," the association said. "Additionally, this approach will allow banks to incorporate changes to their methodologies as they develop, and the policy and economic trajectories become clearer."
It called for climate-related risks to be incorporated into existing risk frameworks to retain existing flexibilities.
The ABA also urged the Federal Reserve to work closely with the Federal Deposit Insurance Corporation (FDIC) and the Office of the Comptroller of the Currency (OCC) "to clarify and make consistent the definitions of key terms and concepts".
The Fed's proposal goes further than the other regulators' proposals, the ABA's letter claimed, including with measures aimed at remuneration policies and risk management. Instead, the Fed's plan mirrors rules and principles set out by the Basel Committee on Banking Supervision more closely than the OCC and FDIC.
The Fed launched a climate analysis project with six large banks in October last year. It was designed to analyze how banks' business models and balance sheets would be affected by different climate change scenarios.
back to top