All hail the customer experience
"CX" checkmates everything for business success
Bank tech trends can make your head spin. So each week longtime Tech Exchange Editor John Ginovsky does his best to "make sense of it all."
If you haven't already, get to know and embrace the next buzzword that's bound to completely disrupt the retail banking industry: CX.
That's shorthand for "customer experience," and to the extent that banks improve it will come the difference between success and failure.
That's a bold statement that many industry analysts have been making, through their independent surveys and analyses.
What's most scary is that it seems that many banks think they are doing pretty well in the CX area—but many of their customers disagree.
Upside down relationship
A very disturbing survey by the IBM Institute for Business Value illustrates this. It polled 1,060 banking executives in 38 countries, and 1,600 banking customers in the U.S., Germany, U.K., Singapore, and China.
The numbers speak for themselves:
• 62% of bank executives believe they deliver excellent customer service.
35% of customers agree.
• 45% of bank executives believe they provide personalized service.
30% of customers agree.
• 96% of bank executives believe their customers trust them more than other nonbank competitors.
70% of customers agree.
The only bright spot in this particular survey is that 80% of customers believe their banking mobile apps are user friendly.
Nevertheless, the main takeaway from this survey is: "Traditional concepts of what a bank does will change fundamentally and permanently," says Likhit Wagle, IBM global industry leader for banking and financial markets. "Bankers will no longer be bankers in the traditional sense. The most successful banks will be focused on collaboration, agility, innovation, analytics."
Customer experience on multiple platforms
It's not surprising that IBM would emphasize the role of new technology to achieve better CX, but it's not the only one. Ovum sees technology as key to improving branch operations—which relate directly to improving customer experience.
"The interest in revenue creation is driving banks' increased attention on the customer experience," says Noora Haapajӓrvi, associate analyst, financial services technology, Ovum. "This is leading to increased investment in the front office, which will lead to the front office IT market ($65.4 billion) exceeding the back office market ($65.2 billion) by 2017."
More generally, she says, "In the longer term banks must plan to truly integrate their branches to the rest of the channels so as to be able to offer a consistent experience across all. The culture change needed to evolve the branch into a more customer-centric financial service and sales center will be one of the most difficult challenges in transforming the branch to a competitive advantage for banks."
Which is exactly what yet another industry analyst, CFI Group, says. In its annual barometer of bank customer satisfaction, 2015 saw a score of 79 out of 100, down slightly from 80 in 2014, and the same as in 2013. However, it noted an area of potential competitive advantage drawn from respondents:
"Seamless integration of electronic and personal channels—While the use of electronic banking continues to increase, customers still want to speak to a live person when needed … The branch also remains a key driver in initial bank selection, overall customer satisfaction, and determining where customers go for advice/problem resolution."
It's of small comfort that the emerging CX focus isn't restricted to banks, but recent research from Accenture does put this in perspective. It surveyed 400 decision makers globally and found that "improving the customer experience" topped the list of business priorities companies have for the next 12 months.
"Customer experience is now clearly at the heart of digital transformation, and digital is at the center of that customer experience," says Anatoly Roytman, managing director, Accenture Interactive. "But many companies have considerable ground to cover on their path to becoming digital enterprises. They're challenged with setting a digital vision and strategy, getting the right people in place, and measuring digital success."
How do you make it happen?
Which comes to the inevitable bullet point lists of advice on how to achieve all this. The first list is from Accenture:
• Cooperation. Leaders from different parts of the business will need to team up even more tightly.
• Change for the right reasons. Leaders should advocate digital transformation and customer experience with clear goals to ensure that all change to culture, processes, and technology ultimately support the digital vision and are not made in isolation.
• Learning from missteps. The way to becoming a digital enterprise requires its leaders to take risks and learn from mistakes.
The second list comes from Forrester, and its study that concludes that "companies will thrive and fail in the age of the customer in 2016." The Forrester list is a "top ten" of critical success factors, summarized as:
1. Personalize the customer experience.
2. Implement multidiscipline CX strategies.
3. Disrupt leadership.
4. Connect culture to business success.
5. Operate at the speed of disruptors.
6. Evolve loyalty programs.
7. Convert analytics to customer value.
8. Master digital.
9. Elevate privacy as a differentiator.
10. Put in place a customer-obsessed operation model.
Of course, there are buzzwords galore in these lists, so read the links below to see how they are explained. Still, Forrester's Cliff Condon, chief research and product officer, lays the situation out quite plainly:
"Businesses have a lot at stake in 2016. Empowered customers are changing the market fundamentals for virtually every industry, forcing companies to reinvent their strategy and operations. We are approaching a fork in the road where companies can either make the hard changes to dramatically improve their chances to win in the market, or preserve old models and defer transforming their operations at the risk of failure."
Sources used for this article include:
Improving Customer Experience Is Top Business Priority For Companies Pursuing Digital Transformation, According To Accenture Study
Study Shows Banks Would Be Wise To Integrate Electronic And Personal Channels, Increase Community Involvement
Companies Will Thrive And Fail In The Age Of The Customer In 2016
IBM Study: Customer Loyalty Shrinking For Banks At A Time When Relationships Matter Most
Improved Customer Experience Should Be The Goal Of Branch IT Investment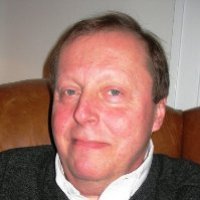 Latest from John Ginovsky
back to top