Does your loan portfolio suffer from "CADS"?
Good news! "Customer Attention Deficit Syndrome" can be prevented
Loans go bad for many reasons. But could one be that lenders don't pay enough attention to borrowers after the deal's been done?
Two assumptions behind a theory
It's important to consider two assumptions explicitly.
The first is that lenders need to master the basics of credit underwriting.
In the most fundamental sense, this means the Cs of Credit—Character, Capacity, Collateral, and Capital.
(There are other Cs that we might include such as Charm and Charisma though these are more closely related to "selling the deal" to our committees than they are to sound underwriting in the first place.)
We need our lenders to understand the principles that a borrower's character is essential to "right outcomes" and that the ability to service debt through a variety of possible economic scenarios must be understood and to the extent possible, verified in advance. All the Cs of Credit should be considered and ranked in their relative importance on a deal-by-deal basis. Does anyone disagree with this?
But there's another assumption that I think a lot of us make that requires careful examination. Let me state it as a question:
Do you believe that sound, consistent account administration following the funding of a credit is as critical as sound underwriting being applied before the loan is made?
Think back: Have you seen circumstances where poor followup—rather than sloppy or incomplete underwriting—has been the main contributor to unsatisfactory credit quality in the long run?
In my mind, we often assume that sound underwriting also means sound followup.
After a long lending career, I can tell you firsthand that while followup should rank highly, it often does not.
What's missing from the picture?
Inconsistently applied account administration procedures have the potential to thoroughly undo pristine underwriting.
By incomplete administration I mean things like:
• Lack of analysis of future financial statements as they are received.
• Incomplete or inadequate monitoring of affirmative and negative deal covenants.
• Incomplete or inconsistent monitoring of both credit and collateral exceptions.
• Insufficient attention to the details—financial and otherwise—of the borrower's business.
We've all seen and perhaps unwittingly contributed to the impression that we're "all over the prospect" before the deal is closed. But after the closing, the borrower is more or less ignored for months following until the deal is due for renewal or renegotiation. We cram for the deal's moment in the sun before the loan committee but often hardly think about the customer for months afterward.
I'm exaggerating these points to make the case, but all experienced lenders understand what I'm getting at. The squeaky wheel gets the grease. The best prospect is showered with attention and is then, often, largely ignored, perhaps unintentionally.
But isn't this the time where the credit decay can set in—when we're least likely to be watching?
Are we monitoring the borrower's financial vital signs closely enough in the months after funding?
Or can a series of signals simply slip by unnoticed?
How to stop "CADS" in your portfolio
There are two basic ways that banks can address this tendency towards "customer attention deficit syndrome."
The first is to install a series of credit administration routines and controls that make sure those vital signs are watched, exceptions are cleared, and the like.
These activities tend to be labor intensive. So they are expensive and contribute to the bank's overhead (which helps explain why we sometimes cut corners or do less than we should).
The other measure is to build into the credit culture among the lenders an attitude of frequent customer calling and contact.
This only makes good business sense, anyway, as borrowers appreciate the attention shown by their bankers. They are proud to give you a tour of the warehouse or introduce you to the back office staff or demonstrate their newest bit of capital equipment that you financed for them.
Lenders don't glean a whole lot of customer-centric information having lunch with the customer at the country club or meeting in the bank's conference room of the bank.
We need to be in the borrower's place of business and be known as "the bank that calls on its customers." Customers notice these things—and they talk among themselves about them too.
So basic there isn't even a ratio for it
Nothing discussed here is high tech. It's all basic stuff—know the basics of credit underwriting, but also understand that a business never stands still and gets better or worse every day whether you're watching or not.
Lenders need to be attentive to the signs that are out there to see, including the daily information from the marketplace on how business is doing in your trade area..
And, finally, remember that the customer appreciates attention and that's best shown by a call at his place of business.
We often "teach to the test" with our underwriting processes and vetting of credit through analysis and loan committee discussions. But we often don't put the same magnifying glass on the post-closing administration of credit.
Too often we behave like sales people, anxious to flit to our next deal, instead of credit people who know that closing the loan is just the first down. Through inattention we may be undoing our efforts and winding up with long-term results that are less than satisfactory.
Instead, let's look for ways of working smarter on follow-up administration of each credit deal and make time for the personal touch that defines a relationship rather than just a deal.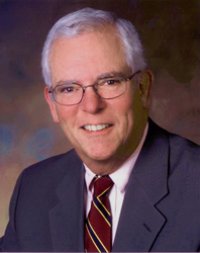 Latest from Ed O'Leary
back to top