BSA/AML Ins and Outs for 2015
John Byrne's latest take on BSA/AML priorities
Someone's knockin' at the door
Somebody's ringin' the bell
Do me a favor, open the door and let 'em in*
At the beginning of each year, major newspapers and magazines do an "In and Out" list. Such lists, partly serious, but mostly tongue in cheek and somewhat snarky, try to suggest what should be replaced.
I thought it would be "fun" (meaning, "have a sense of humor, folks") to provide my AML list (ok, some pop culture references too) for 2015.
So, here is my attempt at directing the AML community for this year's priorities:
Feel free to disagree or chime in with me, in the comment section below.
* From a fairly lame Paul McCartney song. But then, is any song by Paul lame? Naaah.
** Humor me.
*** We can dream.
**** Again, we can dream.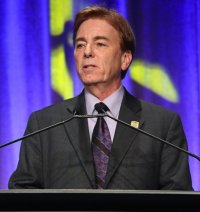 Latest from John Byrne
back to top