Due diligence—checking out a bank
Part 6: Both buyer and seller must examine merger partner
This is the sixth blog in a series exploring various aspects of community bank mergers and acquisitions.
Due diligence is another term for the buyer's appraisal of the seller's business. In the acquisition process, due diligence of the target typically begins once the parties have agreed on general price and terms through a Term Sheet or Letter of Intent and while the parties are pursuing a definitive agreement.
In simple terms, the purpose of due diligence is to identify the risks in the target bank, and, if appropriate, adjust for those risks in the pricing.
Beyond just kicking the tires
The bottom line of any acquisition transaction is that a buyer wants to acquire another community bank—but it certainly does not want to acquire its problems.
In reality, however, when the purchasing community bank acquires the selling community bank, the purchaser acquires everything—all known, unknown, and contingent liabilities.
The acquirer is purchasing the target's potential UDAAP claim, fair-lending claim, and undetected bad assets. Ultimately, in-depth due diligence of the seller should identify what the acquirer is actually purchasing and, hopefully, bridge the gap between the ideal and reality.
If the target disagrees with the acquirer's due diligence findings or refuses to negotiate based on those findings, the seller can walk away. During and immediately following the Great Recession, asset quality was such a big variable that sellers walking due to asset quality concerns was common.
Because asset quality has significantly improved, however, there are very few walk-aways these days. There are some, but certainly fewer than four years ago.
Today, for example, it is more likely there will be a difference in the underwriting documentation and allowance for loan and lease losses methodology between the buyer and the seller.
As a result, the buyer typically takes the position that the price needs to be cut because the target's loan portfolio carries more loss under the buyer's allowance process than it does under the target's allowance process.
If the buyer has to adjust the loan loss reserve upward, then the price is typically adjusted downward on a dollar-for-dollar basis.
Acquirer's checklist
Now that I have discussed the purpose of due diligence, what areas are actually investigated in due diligence?
My firm has the "mother of all" due diligence checklists that I would be happy to share with anybody who wants it. However, generally, due diligence covers the following categories:
1. Corporate records and financial information.

This includes the target's governing documents, stockholders' list, board and committee meeting minutes, stockholders' meeting minutes, and financial statements and regulatory reports for the past few years.
2. Loan and investment portfolio.
Loan policies and procedures, allowance methodology, detailed lending reports, loan portfolio summary, list of OREO, list of restructured and impaired loans, list of nonaccrual and delinquent loans, investment policy, securities portfolio report, and list of classified securities.
3. Deposits and other funding sources.
Funding and liquidity Policies, summary of deposit accounts, detailed breakdown of deposits by banking office, and breakdown of non-deposit liabilities.
4. Interest rate risk management.

Asset/liability management and interest rate risk policies, interest rate sensitivity analysis report, and interest rate shock analysis report.
5. Fixed assets.
Summary of the bank's offices and locations, including ATM documentation; deed and lease documentation; title and insurance documentation; environmental reports; maintenance contracts; and depreciation information.
6. Legal and supervisory matters.
Summary of any pending or threatened litigation against the bank; Community Reinvestment Act documentation; summary of completed and pending business transaction; Certificate of Authority and any documentation related to the bank's authority to conduct operations; Reports of Examination; and regulatory enforcement actions (current and terminated).
7. Human resources.
Summary of compensation and benefits, including deferred compensation plans, life insurance, incentive stock option plans, and employee stock ownership plans; material employment contracts and severance packages; and employee salary schedule.
8. Material agreements.
Shareholder agreements, tax allocation agreements, and dividend.
9. Taxes and insurance.
Recent federal and state tax returns and audits, outside tax opinions, summary of tax loss carry forwards, summary of all insurance programs and policies, and workers' compensation policies.
10. Data processing/operations/technology.
Summary of hardware and software systems and services providers, including services contracts, core processor contracts, outsourcing agreements, and licensing agreements.
Often, unless the community bank purchaser is a large bank with a significant staff, it will be necessary to bring in outside third parties to help with the due diligence. Do not be penny-wise and pound-foolish on the cost of due diligence. If you do not have the in-house expertise, get some outside help. The risks are simply too great not to do so.
Diligence on the other side of the desk
Although this blog has focused primarily on acquirer due diligence, do not forget that the seller should also perform due diligence of the buyer, even in a cash transaction, to make sure the buyer can obtain the necessary regulatory approvals and come up with the money necessary to fund the acquisition.
If the transaction is one where the selling community bank acquires stock in the purchasing community bank holding company, then the seller's due diligence of the buyer should be much more thorough.
In a stock transaction, even those where the acquiring company is a several billion dollar regional player, due diligence of the buyer should involve an interview of the top six officers, the outside accountants, and the outside attorneys and involve a thorough review of board minutes and regulatory issues.
If your institution is acquiring another community bank, perform your due diligence thoroughly.
You do not want to have to explain to the board of directors a year later that the bank will likely sustain a large loss due to failure to identify a potential liability or loss prior to closing the transaction.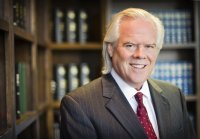 Latest from Jeff Gerrish
back to top