2 events might jumpstart NFC
Visa, Microsoft adopt host card emulation for Android phones
A couple of little-heralded events over the past few months have industry observers speculating that the moribund potential of wave-and-pay technology might have new life.
The first was last November's inclusion of host card emulation (HCE) into the Android 4.4 KitKat mobile device.
The what?
HCE enables payments and other near field communication services—including loyalty programs, building access, and transit passes—to be delivered without the use of a secure element built into a given device. With HCE, any app on an Android device can emulate an NFC smart card, letting users tap to initiate transactions with an app of their choice.
Second, just last month, both Visa and MasterCard announced each will offer their clients the option to host NFC payments through the HCE feature on Android phones. Visa, in fact, already has issued the associated specifications; MasterCard says it will issue its specifications sometime in the first half of this year.
So what?
There's been a distinct reaction from several analysts. Here's a sampling:
Celent: "Both Visa and MasterCard announced their support for Host Card Emulation technology, paving the way for banks to offer NFC-based secure payments without relying on the secure element inside the phone. HCE reduces the need for banks and telcos to cooperate, thus helping overcome the business model challenge."
Ovum: "HCE effectively severs the dependency of NFC payments on [a secure element] embedded in an NFC device or SIM card, in preference for a virtual SE on remote servers in the cloud. This implementation supports a more open model for NFC deployments and makes service provisioning much easier for banks, issuers, developers, and other third parties. This has the potential to open up the NFC market to more innovation and competition, but at the expense of mobile operators."
Payments News: "The [Visa/MasterCard] breakthrough poses a challenge to mobile airtime operators, who will be forced to redefine their relationships with banks and merchants and build in more added-value services to attract support."
Back to Visa and MasterCard.
MasterCard said it has worked with Capital One on a pilot in this country, and with Banco Sabadell in Europe. Some feedback from them:
"For Capital One, the pilot was about exploring new ways to commercially deploy an NFC-based offering and securely store credentials," says Jack Forestell, executive vice president at Capital One.
"We were extremely pleased with the ease and speed in which pilot participants were able to add their payment cards to their NFC-enabled phones," says Albert Figueras, credit cards and consumer finance manager, Banco Sabadell.
In its HCE announcement, MasterCard had this to say: "The use of NFC technology within smartphones facilitates secure, easy contactless payments. Contactless payments are faster than using cash or waiting for change. Since 2012, MasterCard has seen a 180% increase in the number of merchants from major retailers and quick service merchants to convenience stores, gas stations, grocery stores, pharmacies, vending machines, parking lots, mass transit, and taxies—that are now contactless-enabled."
Visa links HCE as an option for its Visa payWave product. "The Android HCE feature provides us with a platform to evolve the Visa payWave standard, support the development of secure, cloud-based mobile applications, while at the same time offer greater choice to our clients," says Elizabeth Buse, executive vice president, Global Solutions.
Visa also is expanding its Visa Ready Program to support financial institutions and partners that want to securely deploy Visa accounts in the cloud. This includes new standards, tools, and services.
Visa claims various banks in Australia, Canada, and the United States who have supported this NFC-related development. For example, Dominic Venturo, chief innovation officer, U.S. Bank Payment Services, says: "Customers have migrated to their smartphone and we are at the doorstep of consumers migrating to mobile commerce in greater mass. This new development, combined with the security benefits of tokenization, is an important step for the industry because it enables an open, scalable approach for issuers like U.S. Bank to provide customers with a secure way to make contactless payment using their Android-based phones."
Still, all this is early and undoubtedly more news about HCE will be coming soon. Ovum's Eden Zoller, principal analyst, observes as much. She says the Mobile World Congress, held in Barcelona in the last week of February, likely will lead to more HCE announcements, such as those already seen by mcommerce platform provider Proxama and security specialist Cryptomathic.
Indeed, Broadcom Corp., a semiconductor producer for wired and wireless communications, introduced what it calls a next-generation NFC controller for mass market smartphones and wearables—certified for all payment schemes, including SIM-based, embedded, and cloud-based secure elements.
Spain's Bankinter also announced a commercial launch of an NFC mobile payments service that makes use of HCE, coming sometime in the second or third quarter.
In the meantime one can't ignore the silence so far from the other mobile providers, notably Apple. Jacobo Diaz, director of innovation, products, markets, and quality at Bankinter, has been quoted as saying: "We are convinced that iOS and Windows Phone will incorporate HCE very soon."
Celent's Zilvinus Bareisis hedges a bit: "iOS devices continue to be excluded from these developments at least for now. It will be interesting to see what Apple does in payments."
And of course, the telephone companies likely are mounting their own countermeasures. Whatever, there will be significant attention paid to HCE developments in the coming year.
Sources used in this article include:
Bankinter to launch HCE-based NFC payments
Broadcom Drives Near Field Communication into Affordable Smartphones and Wearables
The Networks' Support for HCE Breathes Life Into NFC Payments
MasterCard to Use Host Card Emulation (HCE) for NFC-Based Mobile Payments
Analyst view: NFC based cloud payments a further boost by card scheme support for HCE
Visa and MasterCard support Host Card Emulation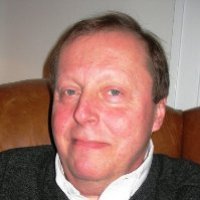 Latest from John Ginovsky
back to top