Zelle goes hip hop—hope it hits well
2018 seen as make-or-break year for bank-backed P2P system
Bank tech trends can make your head spin. So regularly longtime Tech Exchange Editor John Ginovsky does his best to "make sense of it all."
Maybe you know of Daveed Diggs; maybe you don't.
Diggs, the vocalist of an experimental hip hop group called "clipping" (small c)?
No?
The originator of the roles of Marquis de Lafayette/Thomas Jefferson in the Broadway musical "Hamilton"?
Maybe. He did win a Grammy award and a Tony award for that.
More to the point: Did you see him in the series of bouncy, rapping television ads during the NFL playoffs in January, touting the Zelle Network person-to-person payments system?
Now that rings a bell, right?
Zelle, that inscrutably-named technology services company owned by more than 60 banks that debuted in June 2017 as a direct competitor to PayPal-owned Venmo?
Latest on Zelle
So what's up with Zelle now? It turns out—a lot.
In late January Zelle reported that $75 billion moved across its network in 2017. It processed more than 247 million payments last year. It claims that by the end of 2017, Zelle was enrolling almost 100,000 new users every day, a number it expects to grow further in 2018.
Zelle points to a wide-open potential audience of more than 95 million phones now in use that can easily access either the users' mobile banking app or a Zelle app on the Apple Store and Google Play.
"2017 was a banner year for Zelle!" says an exuberant Paul Finch, CEO of Early Warning Services, the network operator behind Zelle, in a press release. "Consumers are looking to digital solutions to replace physical checks and cash as a way to pay friends and family."
Now Zelle's harder work begins
2017 may have been a banner year for Zelle. But 2018 looks to be the crucial test year for the Zelle P2P experience, says Javelin Strategy and Research.
"P2P has reached an important turning point," says Mark Schwanhausser, director, digital banking, at Javelin. "Zelle offers the best option for consumers to send money to friends and family through the banks and credit unions they trust. But don't make the mistake of thinking this will be a quick and easy rollout."
In a nutshell, the researcher says, Zelle—and the banks that back it—face three critical challenges: marketing; the user experience; and adding critical money movement features.
Other observers lend credence to the idea that this could be a make-or-break year for new payment methods in general. The latest TSYS U.S. Consumer Payment Study finds that 29% of survey respondents have used a P2P payment service such as PayPal, Venmo, or Zelle. Even more—51%—are interested in using a mobile wallet instead of a payment card when checking out at a store, while 68% of those who have loaded a debit or credit card to a mobile wallet indicated they expect to make 50% or more of their in-store purchases using a digital wallet within two years.
"The payments industry is changing rapidly," says Allen Pettis, executive vice-president and chief customer officer, Issuer Solutions, at TSYS. "Consumers are ready for change and adapting to the ever-evolving payments industry as new solutions are introduced."
Ho-hum. Who wants digital wallet?
On the other hand, as Bob Meara, Celent analyst, points out in a recent blog, there remains a hard-core, fairly large part of the U.S. population whose interest in digital wallets is "lackluster."
He points to similar factors as those mentioned by Javelin above:
• Disinterest—Needs are being met using other mechanisms.
• Security—There's a perception that cards are more secure.
• Preference for other mechanisms—Some people actually prefer using an old-fashioned plastic card.
Patricio Robles, writing in the online blog econsultancy observes that, while Venmo has become a verb among younger users, Zelle's brand recognition is still very limited.
Hence the very expensive television ads featuring Mr. Diggs paid for by the banks that back Zelle, says Robles. Ironically, he points out, the goal of this ad campaign is simply to make consumers aware that the majority of them already have access to Zelle in their banking app.
Zelle, he says "simply needs to drive awareness of functionality that a large number of consumers already have through their financial institutions."
From Fifth Third's Twitter posts, as retweeted on Zelle's own website.
Security as sales point
Then there is the issue of security. Zelle is quick to point out that banks already have massive security systems, and that customers' money is always insured. (That's as opposed to Venmo, where money can sit in a third-party location.)
Ismat Mangla, writing in the Experian blog, warns that the very quickness of transferring funds through Zelle—minutes, rather than days—makes it attractive to scammers.
In response to the security issue, Zelle says in its recent year-end report that, in order to protect consumers and financial institutions from fraud, it "has introduced mobile authentication processes that bring together data from networks, devices, and users to assess enrollment and transaction risk almost instantly."
Helpful tool from ABA
The American Bankers Association has issued a very informative guide to all aspects of Zelle. Regarding the security issue, it points out that banks in the network do not share customers' account information with each other, decreasing the risk of such information being intercepted. Those who use the stand-alone app only share their debit card information.
Also, as the ABA guide points out, Zelle has chosen to keep information about user payments private, as opposed to some P2P apps that incorporate a social media element that allows users to see who their friends are sending money to or receiving money from.
Beyond P2P
Then there is the issue of functionality, as mentioned by Javelin and implied by Celent's Meara above.
One response from Zelle is its mention that it has actually gone beyond P2P. "Corporations and charitable organizations are using the Zelle Disbursements service to send electronic payments to individuals using only their mobile phone number or email address," its release says.
So it seems that the apparent kinks in Zelle are being worked out. Still, though, 2018 really does look like a make or break year.
Maybe Daveed Diggs' star power, or others like him, can put it over the top.
From Chase Twitter posts, as retweeted on Zelle's own website.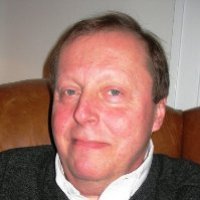 Latest from John Ginovsky
back to top