Watch out in Farmers "Hall of Claims"
Partying deer to "car for a day," interactive "museum" provides humor and sales opportunity via multi-channel drive
"Taquitos en Fuego" is just one of the interactive exhibits in Farmers Insurance "Hall of Claims" internet museum.
What do a family of rodents in a car engine, a water heater that skyrocketed out of a home, and a bunch of stags in a backyard pool have in common?
They're all real-life bizarre insurance claims that Farmers Insurance, one of the nation's largest insurer groups, is featuring in its new "Hall of Claims" ad campaign.
The "We Know From Experience" campaign—developed by RPA, the insurer's agency of record—aims to continue the evolution of positioning Farmers as the company to turn to for consumer-centric knowledge and insurance smarts.
"We wanted to inform customers about potential gaps in their insurance and where agents really help customers close those gaps," says Amanda Reierson, head of digital at Farmers Insurance. "This campaign is an evolution in an entertaining way to show the breadth of agents' knowledge and how they can steer customers through situations when, frankly, customers need them most."
"Seen it, covered it"
Some of the more outlandish examples of these situations can be found in the Hall of Claims, a new interactive website that allows consumers to browse through unbelievable—but absolutely real—insurance claims. The funny-unless-it-happens-to-you situations were compiled by Farmers' network of agents and its claims professionals.
The customer visiting the Hall of Claims "walks" into the round internet museum and can then go to the right or left to explore each exhibit. Buttons allow the action in many stations to begin, and visitors will want to turn on their device's sound.
Entering the interactive Farmers Insurance "Hall of Claims."
Claims run the gamut from household accidents to unexpected run-ins with animals to car crashes.
Take, for example, the claim "Crash in a Flash" in which a Farmers customer won a sports car, insured it, and then totaled it—all within six hours. Another automotive claim involved a pickup truck partially consumed by leaking barrels of corrosive liquid.
There's a selection of "fiery" claims, too. "Laws of Refraction" relays the story of a piece of glass in some yard art that focused the rays of the sun to set a porch on fire. In "Taquitos En Fuego," which opens this article, a burning taquito ember lodges itself in an oven mitt and sets the whole kitchen on fire.
Messages beyond the fear and laughter
These claims are enough to make anyone drive a little slower and double check that the oven is off, but fear isn't the goal here. Instead, it's education, brand awareness, and an understanding of Farmer's slogan— "We've seen almost everything so we know how to cover almost anything."
"What we wanted to do with the Hall of Claims is demonstrate the breadth of the type of claims that we've covered here at Farmers and do so in an interactive way where customers could emerge from the experience and get a feel for the truly unbelievable nature of some of the things we've covered," says Reierson.
The interactivity helps drive this point home as consumers can browse through almost 20 insurance claims that feature a description of the incident along with an image or animation.
On the business side, a "How Can I Be Covered?" call-to-action button helps educate users on the type of policies that would cover the damages described in the incident, along with a link to find an agent in the consumers' area.
Many of the claims also include a humorous description of the image/animation by Farmers spokesperson J.K. Simmons, an Academy Award-winning actor. Farmers hopes interactivity along with a humorous take on the dry topic of insurance will prove to be the winning combination that stands out amongst all of the other industry advertising.
"We believe entertainment is the key to breaking through," says Reierson. "We want to deliver on our brand promise but also do so in an entertaining way that captures customers' attention and leaves a lasting impression."
The Hall of Claims site is just one piece of the multichannel campaign that will run throughout 2016 on television, mobile, radio, social media, and direct marketing platforms.
"This is multichannel because that's where our customers are," says Reierson. "The essence of this campaign is that all of those channels are working together to surround our customers with our message and leave that lasting impression."
The insurance company's Farmers Insurance [@WeAreFarmers] page on Twitter opens with an image from the "stag party" exhibit in the Hall of Claims. It also promotes the #SeenItCoveredIt hashtag page on Twitter, which some Farmers agents use for tweeting items related to the Hall of Claims.
The campaign launched at the end of December and is still relatively new, but Farmers is already seeing results.
"Anecdotally we've received fantastic feedback from customers as well as through the data that we have from a tracking perspective," says Reierson. "We're very pleased with the results."
To view the Farmers Insurance Hall of Claims video "Turkey Jerks" below and more on Youtube, please click on the image.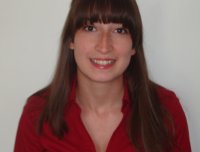 Latest from Ashley Bray
back to top