Putting social media to work for you
Banks tap it to educate, enlighten, and—ultimately—engage. (But beware of risks)
Too often some banks, in their haste to adopt social media into their marketing efforts, lose sight of some fairly basic and straightforward considerations and end up with exceedingly disappointing results.
It doesn't have to be that way, according to Chris Moloney, CEO, Gremln, a company that specializes in compliant and effective social media systems for banks.
"A lot of times, because social media is new and because it's a buzz topic and everybody wants to get into it really quickly, what we've seen is a lot of people skip some basic steps," Moloney believes. He spoke during a recent webinar sponsored by #BankSocial, in advance of Bank Social Media Conference, April 7-8.
Alternatively, Moloney said, "Banks have an opportunity to win against competition if they can leverage social media tools to grow. The opportunity is huge for banks."
He's condensed the focus of a bank's social media strategy into four essential elements:
1. Goals
"It's really important to look at what goals you have in terms of customers or engagements, and to be very specific wherever you can be about what you're trying to accomplish … It is essential to write up those goals, knowing that they may change, but being as specific as you can."
2. Audience
"Think very seriously about the content and who you're talking to. Often you may be talking to current customers of the bank, or to prospective customers. Those are different messages, and often require a different tone … Be sure that in that content you are educating them and solving problems."
3. Bank size
"Look at your close competitors by size and footprint and how they are handling content regarding the community, regarding the bank itself, regarding financial services education. We find a lot of smaller community banks tend to focus almost exclusively on content that's related to things going on in the community … We don't ever recommend promoting products as you would in a typical television or marketing campaign through social media channels."
4. Social media resources
"It's important to think about the setting of goals early on for what you're going to achieve within the bank. Communicate those goals and how you'll achieve those goals—it's an opportunity then to increase budget and to increase resources dedicated to social media.
"Those banks that we work with who have effectively built these four items here have been able to gain resources and gain budget to grow their social media program by proving that it's working," Moloney said.
Like anything else related to banking, the use of social media introduces risks, according to Moloney. These, in general, include risks related to regulation and compliance, reputation, customer complaints, employee misconduct or misunderstanding, and lost opportunities seized by competing banks.
However, Moloney pointed out, there are specific methods at hand to mitigate risks. In general, he says, these are:
• Monitor your brand and your employees for social media mentions. "It's important for your bank to know what's being said about it as well as what's being said by employees and, potentially, about employees in social media."
• Archive all social media content. "It's required by most of the regulatory bodies to archive anything you're doing in social media. Archive for the same number of years typically as what you do with email and have the ability to report and respond to any audits or questions that you get about your social media."
• Set a governance strategy. "It's important to have a clear social media governance strategy where users are identified and there is a process to measure who is leveraging social media on behalf of the bank, and who's allowed to leverage social media on behalf of the bank.
• Establish a positive policy. "If the bank's social media policy focuses on everything you are not supposed to do in social media, it's probably a bad policy. It should focus on what employees are allowed to do and how they can leverage social media in a favorable way to build relationships … Increasingly, the banks that are excelling in social media are those that are proactively training employees, especially relationship managers, on how to use social media as a business tool."
• Connect Marketing with Compliance. "It's important that any of the marketing you're doing in social media be tied to a platform that also connects the compliance function. Those two should be closely integrated."
In summary, Moloney says: "There is a huge opportunity today to use technology to make your social media not only compliant, but also have a lot of success with it. We have banks that say social media produces the best ROI they have of any marketing activity."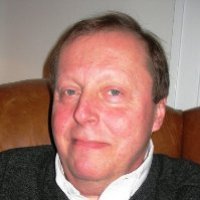 Latest from John Ginovsky
back to top